The Young and the Restless Spoilers: Sharon's Courage is Inspiring – Crystal Needs A Mother Figure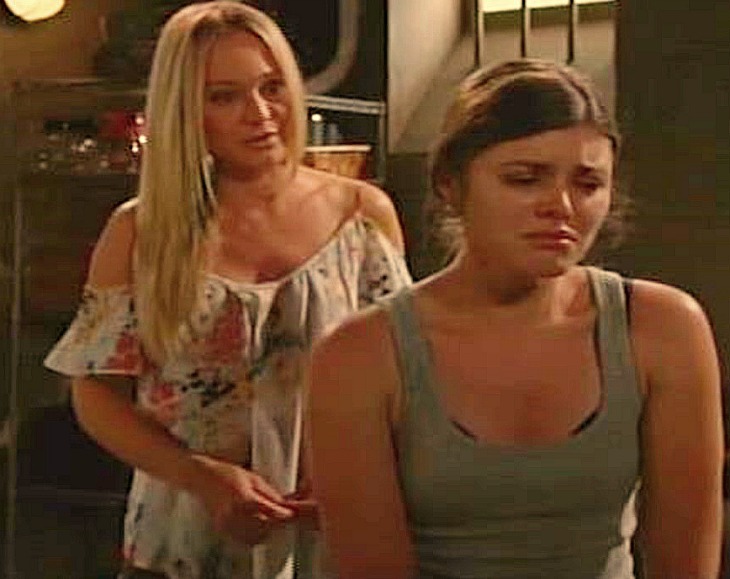 The Young and the Restless spoilers tease that Sharon's (Sharon Case) return to strong status has enabled her to become Crystal's (Morgan Obenreder) mother figure. Viewers now know that this new character is linked to Tessa (Cait Fairbanks), which greatly deepens that intriguing persona's backstory as well.
The setup seems to be that Tessa was once involved in the same ring as Crystal is caught in, but somehow broke free. Those two could be sisters, or were just friends. Whether Zack (Ryan Ashton) is the head of the organization, or just one of its regional henchman is yet to be determined. But he's being written in that direction and Tessa's fear of him appears to be revealing.
Sharon's evolution, or return to her pre-Cassie (Camryn Grimes) death self, is the main story. Case's character has long been the doormat of various past writing regimes. It's not that Sharon was given nothing to work with, it's just that her stories were numbingly repetitive. She never seemed to be able to move out of the rut that she was stuck in.
Outgoing co-executive producer and head writer Sally Sussman and her team wrote Sharon toward independence after Dylan (Steve Burton) voluntarily departed. She stopped obsessing about Christian (Jude and Ozzy McGuigen) shortly thereafter, took ownership of Crimson Lights via her now ex-husband, enrolled in college courses and bonded with Scott (Daniel Hall), who's become her significant other.
But Sharon's volunteer efforts at the Crisis Hotline proved to be the lead-in to this engaging arc. Case's character has often taken in strays, or has been the stray herself. So it's fitting that she has reached out to a young girl whose life is truly in danger.
If this story were playing out within the last decade, Sharon would have become involved in the prostitution ring herself. Based upon her mental state, or medication misuse, she might have even been running it. The last two lines are totally outrageous, but as hardcore Y&R fans know are also an accurate take on how the show projected this character for so many years.
Lesser actors wouldn't have been able to keep on the level. But Case is outstanding. She handled it like a champ and always said the right things in public about upper management. Thus her two-decade-plus status on this number 1 steamer is further explained.
Crystal sports no last name on Y&R's cast list. So Obenreder may be a short-term player. If that's the case, Sharon could save her before Labor Day weekend. If so, or whenever that happens, she'll then need to assist Noah's (Robert Adamson) girlfriend Tessa as well.
CDL is a leading source for everything linked to The Young and the Restless. Check back regularly for Y&R spoilers and news!