The Young And The Restless Spoilers: Victor Puts Family Over Business – Adam's Victoria Request Unaccepted
The Young and the Restless spoilers document that Victor Newman (Eric Braeden) warned his son not to go against Newman Media. That is not a sound business approach for Adam Newman (Mark Grossman).
So, as Adam suspected, his father has set gates and plans to keep them. That plays off a common cliché about gatekeepers, with the Moustache playing the soapy scoundrel role he embraces.
The Young And The Restless Spoilers – What Is McCall Unlimited's New Name?
First things first. Adam can not possibly keep McCall Unlimited's name, right?
Re-branding the business would seem to be a priority, or so fans would think. That could be where Sally Spectra (Courtney Hope) comes into play, along with her sidekick business partner, Chloe Mitchell (Elizabeth Hendrickson).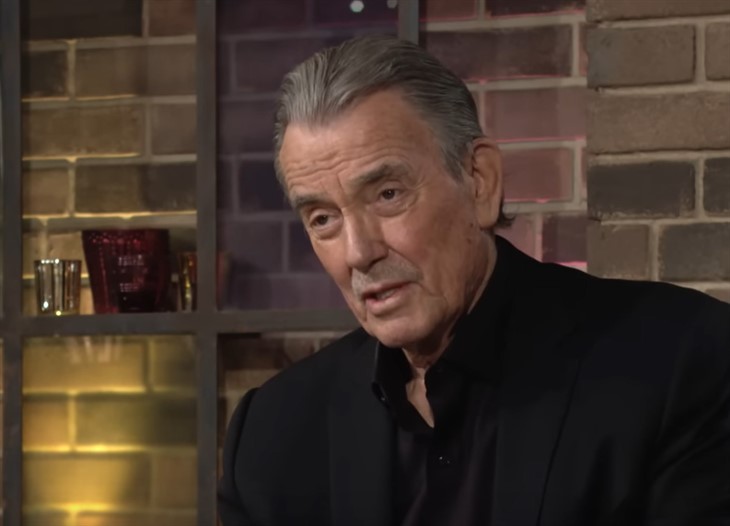 Sally has been diagnosed with Preeclampsia. So, she will need to take it easy. But the deal with Chancellor-Winters implies other agreements will follow.
Working for Adam would seem like a natural follow-up. Adam is inclined to ask Sally for her help to present a fresh image for the company he now heads and wants to turn into a streaming powerhouse.
Y&R Spoilers – Victor Newman Wants No Family Drama
Victor sternly warned Adam not to target Newman Media. Grossman's character told his father that he was thinking the worst of him.
Adam followed with something intriguing, openly admitting that he wanted to bring Newman Media back to the family fold. Devoted viewers recall that Victor created the company as a separate entity. It was a test for Adam to see if he could prove himself, and he did.
But Victor sold the business to Newman Enterprises without consulting with Adam. That slight made Adam furious, and he soon departed after Victoria Newman (Amelia Heinle) made it clear that she would be in control.
The Young And The Restless Spoilers – Adam Newman Finds A Way
Adam is the most agile of Victor's children, adapting to the fluid realities of Genoa City, Wisconsin, since moving there after graduating from college in 2008.
He has come to realize that his father does look out for him. Along with that noted growth, he is focused on the baby he and Sally are having later this year.
No one counts Adam out of any competition. Victoria's romantic distraction, Nate Hastings (Sean Dominic), creates a new vulnerability that Adam can exploit as he attempts to streamline the company Tucker McCall (Trevor St. John) founded on Y&R.
This site is a leading source for everything linked to The Young and the Restless. Check back regularly for Y&R spoilers and news!