The Young And The Restless Spoilers: Victoria Newman Loses Everything
The Young and the Restless spoilers have been teasing some major drama for the Newman Family in coming weeks, and Victoria Newman (Amelia Heinle) will find herself at the center of it all.
Victoria wants to have her cake and eat it too. Victor Newman's daughter knows a relationship with Nate Hastings (Sean Dominic) could ruin her family, but she refuses to leave him alone or step aside from her position at Newman Enterprises. According to Y&R spoilers, her dad Victor Newman (Eric Braeden) may make the choice for her and oust his own daughter.
The Young And The Restless Spoilers – Victoria Newman Is A Liability
Victoria Newman has always been a liability to Victor and Newman Enterprises. Her brothers Adam Newman (Mark Grossman) and Nick Newman (Joshua Morrow) have pointed out to their father on more than one occasion that Victoria is unstable when there is a man involved, makes horrible decisions, and puts their family fortune on the line every time. Genoa City men are Victoria's Achilles Heel.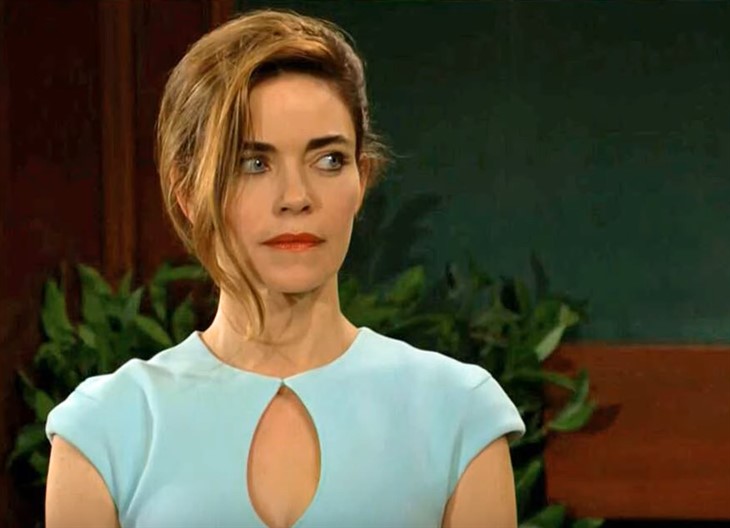 The Young and the Restless spoilers reveal Victor has been fighting Victoria and her relationship with Nate Hastings every step of the way. Next on the CBS soap opera, Victoria and Nate will go "official" and Victor will be livid.
He is not about to let his daughter go down another Ashland Locke rabbit hole and risk losing their company or worse land behind bars (which she narrowly escaped with her last romance).
Y&R Spoilers – Will Victoria Give Up Her Career For Nate
Victoria has put her heart and soul in to Newman Enterprises, she would have to be insane to choose Nate over her career and children's inheritances. But, Victoria is just as stubborn as her father, and may refuse to back down just because she is livid her father gave her an ultimatum. Little does Victoria know, her father and brothers might actually be right about this relationship.
Will Victoria Newman really give up everything she has worked for in exchange for Nate Hastings? What kind of spell does he have her under? Is Victor wrong to oust her from the family company? Let us know what you think in the comments below and keep checking back here for more The Young and the Restless spoilers, news, and updates.