The Young And The Restless Spoilers: Will Victor Discover Nate's True Motive?
The Young And The Restless spoilers indicate that Victor Newman (Eric Braeden) will sit down with Nate Hastings (Sean Dominic) in search of answers. Will Victor discover Nate's true motives for getting closer to Victoria Newman (Amelia Heinle)?
The Young And The Restless Spoilers – Nick Newman Planted A Seed
The Young and The Restless spoilers reveal that Nick Newman (Joshua Morrow) planted a huge seed of doubt in Victor's head when he talked to him about Victoria and Nate's relationship.
Victor has a huge head for business but he also loves to stick his nose in his children's private lives as well. Will Victor get to the bottom of what is going on with Nate?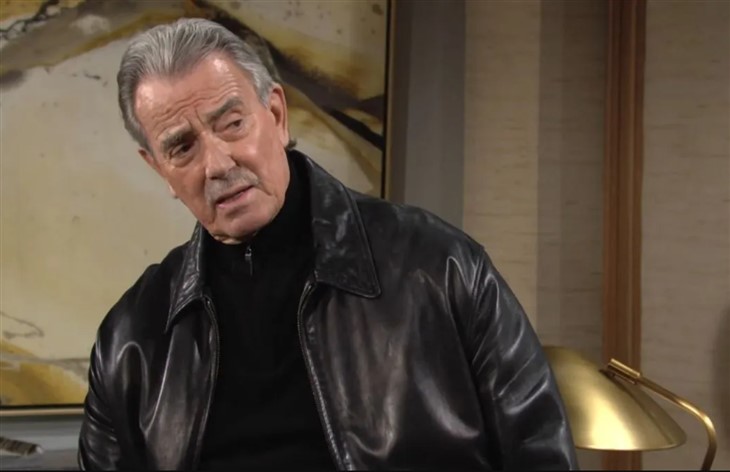 Victor knows that Nate cannot be trusted. No matter how much stock Victoria puts in her relationship with Nate, he is simply not trustworthy.
Nate tried to sell out his own family to help Newman Enterprises get their hands on Chancellor-Winters. Of course, Nate was promised a job with Newman if that happened as he would have control of the company.
Y&R Spoilers – Nate Hastings Couldn't Deliver The Goods
Nate couldn't deliver Chancellor-Winters but Victoria gave him a job at Newman, specifically Newman Media. Nate has absolutely no experience at all in the field but she chose to get rid of Sally Spectra (Courtney Hope) and gave the job to Nate. Nick seems to be much better at seeing that Nate has a hidden agenda and Victoria has fallen for it.
Nate has already promised his job to Audra Charles (Zuleyka Silver) once he moves up in the ranks at Newman. However, someone is going to have to vacate a higher position before Nate can move up himself.
Will Nate manage to move up and get a better job working closer with Victoria? Will Victor figure out that he is trying to climb the ranks quickly and squash it?
The Young And The Restless Spoilers – Is Nate Hastings Planning A Takeover?
Nate seems to be moving up the ranks very quickly and Victoria seems to be falling for it hook, line, and sinker. However, it seems that Nate could be poised for himself and Audra to take over Newman altogether. It is obvious that Nate has something up his sleeve and Victor is determined to figure out what.
Victor is determined to protect Victoria at all costs. Will Victor set his sights on getting rid of Nate and spearhead the witch hunt that runs him out of Newman for good?
Victor isn't about to let anyone ruin his life's work and certainly not Nate. Will Victor end up saving the day in the end when he stops Nate's takeover attempt?
Be sure to catch up on everything happening with Y&R right now. Come back here often for The Young And The Restless spoilers, news, and updates.