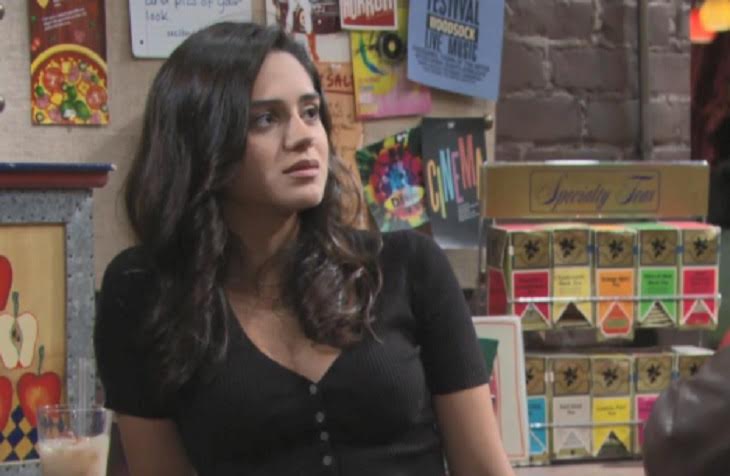 Kyle (Michael Mealor) has quite the contrast available to him on 'The Young and the Restless'. He's been as honest as possible with his last love and his newest one. Summer (Hunter King) is everything that Lola (Sasha Calle) isn't and if he's smart, Kyle will continue walking patiently down the kinder road.
There are plenty of young guys in Genoa City who would trade their lives for the one Kyle is living. While a variety of other actors did good jobs as Jack's (Peter Bergman) son, Mealor is arguably projecting the best version of this character. His work with King and Calle drive home this admittedly subjective point during each scene.
❤️❤️❤️ #YR pic.twitter.com/VnNlzfPzEC

— Young and Restless (@YandR_CBS) November 29, 2018
A very tender moment took place at the GC Athletic Club, which remains the most inviting dining spot in town. Viewers would surely love to join any of their favorite personalities for a light lunch, or supper any weekday when Y&R is broadcasting live. Sans that option, fans were provided with a surprising revelation Lola offered during her meet with Kyle.
Calle, who, like Mealor, is a terrific addition to the cast, projected spot on vulnerability this week as Lola discussed a fully private and honorable decision she's made to-date. Her tell explained why Kyle's Abbott cabin request was denied, while also deepening Lola's real appeal.
Meanwhile, Summer presented herself to Kyle for the umpteenth time. He once again turned her down. Along with that, King's character was handed yet another high-level job opportunity, which she sought advice about. She's been asked to handle a division of Newman in a far off part of the world, as Victor (Eric Braeden) has convinced himself that Summer has somehow earned said responsibility.
Whether King will be taking another break from Y&R to record episodes of her nighttime gig, 'Life in Pieces', or she's heading to another project isn't fully confirmed. No matter, Kyle has clearly seen the stark contrast between Summer and Lola. Hopefully, he avoids trouble, meaning Miss Newman, and continues to allow 'Kola' to form naturally.
Celebrating the Soaps is a leading source for everything linked to 'The Young and the Restless'.