Young And The Restless Spoilers – Adam Newman On The Fast Track Up Or Out?
The Young and the Restless spoilers document that Adam Newman (Mark Grossman) offered to do what Victoria Newman (Amelia Heinle) did decades ago.
The Young and the Restless Spoilers Highlights
But Victor Newman (Eric Braeden) feels his youngest son is too valuable to work in the mail room or at any other entry-level position.
So, Adam is teased to become Nate Hastings' (Sean Dominic) assistant. Victoria Newman (Amelia Heinle) is sure to love that decision, with sarcasm implied.
The Young And The Restless Spoilers – Victor Newman Back In The Ring
Seeing the famous, or infamous as the case may be, portrait of Victor once again hanging on the wall in the Chief Executive Officer's office at Newman Towers felt right. It is in keeping with what Victor sees as his return to the ring.
Devoted viewers know the celebration of this soap opera's celebration fiftieth anniversary is one reason why Victor returned to head the company.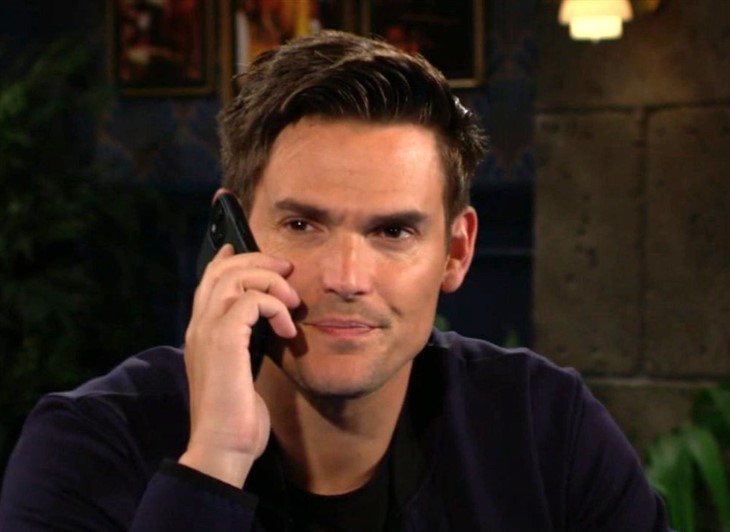 Many odes to the past have been offered since the grand gala celebrated Genoa City, Wisconsin's anniversary, with that plot vehicle honoring Y&R.
Being the lead character and standing as the sole head of the show since the passing of Katherine Chancellor (Jeanne Cooper), Victor is back in charge at the company, Newman Enterprises, which he founded after leaving Chancellor Industries in the 1980s.
Y&R Spoilers – Victoria Newman Demoted After Great Performance
Victoria delivered the goods while running the company after Victor allowed her to become CEO. But that did not matter because the Moustache decided he wanted back in the game.
Being the person who calls the shots means that Victoria's performance review was not objective. Victoria is naturally furious that she was demoted, with the business world humiliation fully undeserved. Plus, she has to face her family's pity.
Victor could not care less how his daughter, his namesake no less, feels. His ruthless nickname is underscored as a result.
MUST READ – Y&R Preview Week Of October 2: Claire Debuts, Sinful Ammo, Reborn Rivalries, Jack's Plan B
The Young And The Restless Spoilers – Adam Newman On The Fast Track Up Or Out?
Adam is pushing the sincerity card. While elements of his dark persona persist, he appears to want redemption.
So, becoming Nate's assistant provides yet another opportunity for Adam to prove himself to Victor. That endless quest continually renewed.
Whether Adam eventually gets Victoria's job, as he feels entitled to, remains to be seen. Regardless, Victor reasserted that he is the was, is, and will be the only relevant person at Newman Enterprises on Y&R.
This site is a leading source for everything linked to The Young and the Restless. Check back regularly for Y&R spoilers and news!