Young And The Restless Spoilers: Ashley & Abby Scheming To Get Devon To Purchase Tucker McCall Unlimited?
Young and the Restless (Y&R) spoilers imply some major shockers in the land of Genoa City. Ashley Abbott (Eileen Davidson) is working overtime to try and convince Tucker McCall (Trevor St. John) to sell Tucker McCall Unlimited to Devon Hamilton (Bryton James). It seems as if Ashley is doing her best to reform her scheming ex, and to bring the father and son back together. But, has she recruited her daughter Abby Newman-Abbott (Melissa Ordway) to help secure the deal?
The Young And The Restless Spoilers – Ashley Abbott Wants To Mold Tucker McCall Into A Better Human Being
Y&R spoilers hint at some plot twists on the horizon. While Abby doesn't seem to be in the loop about Ashley's plan, that may not be the case. Their recent chat at Society seemed innocent enough. With that said, it's hard not to be skeptical when it comes to all this, considering just how encouraging Abby's been when it comes to Devon hearing Tucker out.
Hamilton was doubtful when Tucker reached out, wanting to talk; Abby reassured him to give McCall a chance. Meanwhile, when Devon came back to the penthouse and told Ms. Newman-Abbott what his father presented, Abby supported the notion that Hamilton should consider his dad's offer.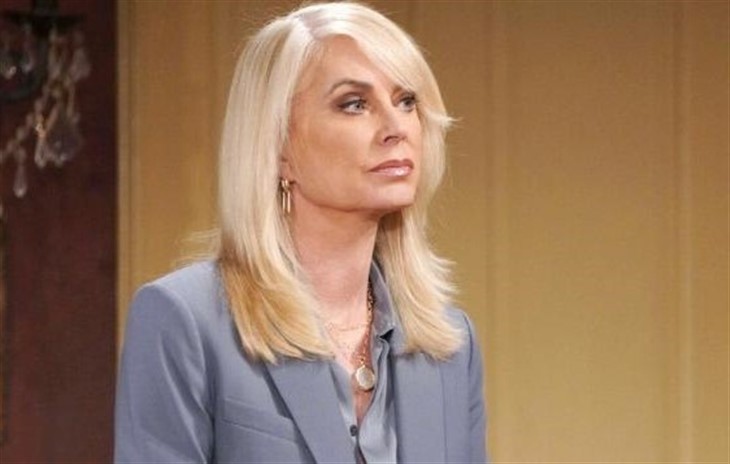 This is completely out of character for Abby. She detests Tucker and at one point didn't want him in Dominic Newman-Abbott-Winters-Chancellor's (River and Rainn Ware) life. Why the change of heart? Especially in light of all Tucker's done lately. It's hard not to believe that Ash hasn't filled Abby in, to some degree. After all, they were talking at Society, and not in a private setting. Perhaps Abby is in on Ashley's plan, which is why she's pushing Devon toward Tucker's offer.
From the sounds of Ashley's plan, she seemingly wants something better for Tucker. Forming a concrete bond with his son and passing his legacy on to Devon would be a beautiful way to bring the father and son together. But do these ladies have another motive?
Y&R Spoilers – The Dominic Newman-Abbott Factor May Be At Play
Abby and Ashley have both expressed concern over Devon's future, especially in light of the lawsuit he is launching against Chancellor-Winters. He stands to lose this case, and where will he end when things turn sour and he has no company to run?
Devon is Dominic's father, and while Ashley and Abby have tons of money, power, and business projects, this doesn't mean aren't a bit concerned about the little boy's future and the legacy that will be left behind for him. Devon once had a thriving business, and now he has nothing. Are Abby and Ashley working together to ensure Tucker gives Devon his conglomerate to secure things for when Dom grows up? They may want to give Dom all the options in the world so that he can be a major success of his own, one day.
Are Ashley and Abby working together on this plan? Perhaps Ashley hasn't filled Abby in entirely yet, but will she in the weeks or days ahead? Have your say below in the comment section! Don't forget to tune in regularly to the Y&R on CBS, to see where this storyline is headed.
Come back here often for The Young and the Restless spoilers, news, and updates.