General Hospital Spoilers: Spencer Gets Bad News From Diane
General Hospital spoilers and updates tease that Spencer Cassadine (Nicholas Alexander Chavez) will get some bad news from Attorney Diane Miller (Carolyn Hennesy). Spencer talked to Diane about being his baby brother's guardian, but now that he's here, Esmé Prince (Avery Kristen Pohl) won't give him up or share custody.
General Hospital Spoilers – Spencer Cassadine Already Asked
Spencer fell in love with baby Ace Prince-Cassadine (uncredited infants) and didn't want him in Spring Ridge with Esmé-he visited her in GH and told her the deal. Esmé had found out that she could take care of Ace even in prison for eighteen months-but that information came from Heather Webber (Alley Mills). Spencer told Esmé he and his grandmother Laura Collins (Genie Francis) would care for Ace while Esmé was in prison.
The only problem is, Spencer isn't his legal father and has no legal standing with Nikolas Cassadine (Adam Huss) out of the picture. Even Laura would possibly have to fight for guardianship in court, and the likely guardian of Ace could be the department of Social Services.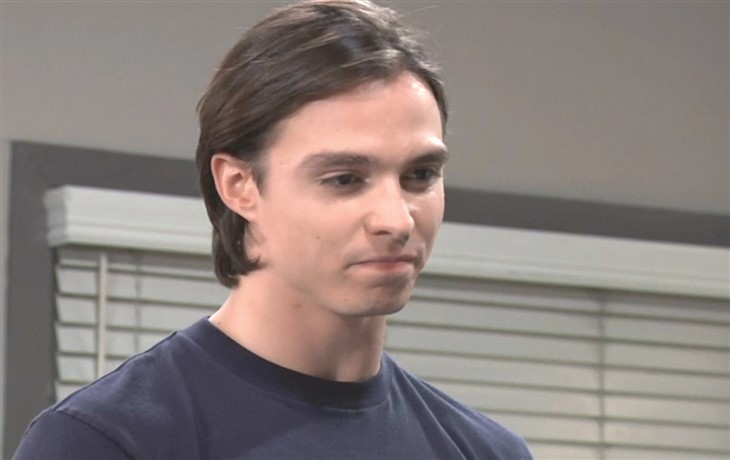 GH Spoilers – What About A DNA Test?
Diane tells Spencer that Esmé may not have a say in the matter and be able to sign her baby over to either him or Laura. Currently she is still amnesiac although she's shown signs of "triggering" meaning certain things have triggered her memory-her calling her baby "Ace" for instance, and not knowing where it came from. Spencer asks about a DNA test-if he and the baby are tested, they should show as brothers, shouldn't that give him an edge, and through his DNA Laura is linked?
The last thing anyone wants, including Esmé, is for baby Ace to become a ward of the state, but Esmé is believing what Heather told her about keeping him in prison. Why would she believe her when she wouldn't even let Heather hold her baby?
General Hospital Spoilers – Nikolas Cassadine Missing Changes Things
General Hospital spoilers show Nikolas is missing and can't be contacted, and Laura and Spencer fear he could even be dead. That fact changes things, even though paperwork was found that he tried to have Esmé sign the baby over to him that was left at Spring Ridge. Diane says a DNA test will need to be done to establish the relationship on the Cassadine side, and she can arrange that while Esmé and Ace are still in GH.
Still, one parent missing and the other one facing criminal charges will make this case difficult without Esmé's cooperation. Diane doesn't think Heather's information is correct, and she will find something to prove it that Esmé will accept-and then they will go from there.
Be sure to catch up on everything happening with GH right now. Come back here often for General Hospital spoilers, news, and updates.