Young And The Restless Spoilers: Audra Fastens Her Security Net, Strikes A Deal With Tucker
Young and the Restless (Y&R) spoilers hint that fans should expect the unexpected. While Audra Charles (Zuleyka Silver) was riding a high wave at Newman Media as the company's CEO, Victor Newman (Eric Braeden) decided to re-organize things, and now she's back to COO, taking orders from the new head honcho of the department, Nikki Newman (Melody Thomas Scott).
As her relationship with Ms. Moustache is a tad shaky, it's no surprise that Audra will ensure she has a plan B set in place if things don't work out at Newman Media.
The Young And The Restless Spoilers – Audra Charles & Tucker McCall Come To An Agreement
Y&R spoilers suggest that Audra will soon strike a deal with Tucker McCall (Trevor St. John). As there's trouble in paradise where his "wife" Ashley Abbott (Eileen Davidson) is concerned, she'll likely ax the idea of launching a new venture with him.
After all, the entire reason behind this new marriage project was to get under her brother Jack Abbott's (Peter Bergman) skin.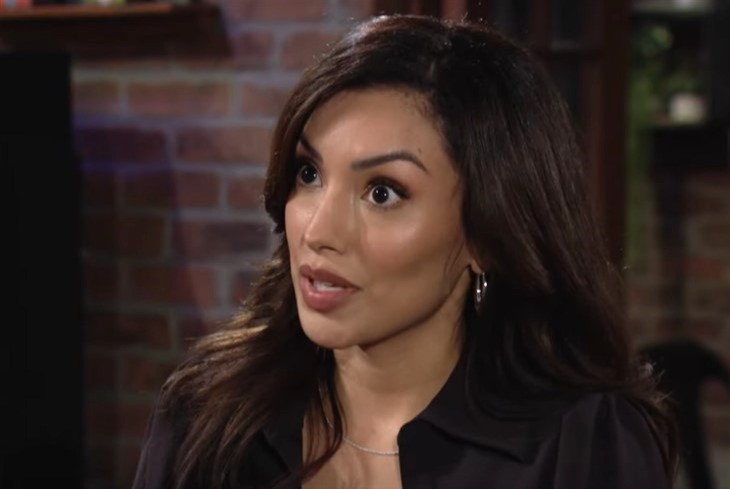 Diane Jenkins-Abbott (Susan Walters) recently saved Ash's life, having her re-think her vendetta and stance on Jackie's new wife. This may also have Ash rethinking her relationship with Tucker and their new business.
Therefore, it's no surprise Tucker's turning to his former scheming mate, with likely a corporate plan of his own.
Y&R Spoilers – Audra Charles Has Always Been Loyal To Tucker McCall
Despite going their separate ways, Audra and Tucker have still remained friends. This doesn't include hopping into bed together, but they've always had each other's backs to a certain degree.
After all, Charles didn't hesitate to tell Tucker about the email that Adam Newman (Mark Grossman) found regarding the sketchy rapper under the McCall Unlimited music label, many moons ago.
READ THIS: Find out what happens next on The Young and The Restless.
With Ashley likely cutting all ties to Tucker, he may have plans to rebuild a new empire, on his own. Depending on what he's thinking, soliciting Audra would be a good move. Others may not be able to trust her, but he knows he can.
He may agree to hire her if she can gather some intel at Newman Media. She may agree, as working conditions as of late haven't been stellar, especially when Nikki added her personal life and sleeping with Kyle Abbott (Michael Mealor) on the table.
Will Audra go back to work for Tucker? Is this what their "deal" is all about? Share your thoughts below.
Watch the popular CBS soap daily to see what happens next and visit this site for the best Young and the Restless updates, spoilers, and news.
For more about what's happening on your favorite soaps and more ways to connect with us, join the conversation on our Facebook Page, check out our Twitter feed, look for an update on our Instagram, follow us on Threads , Always stay up-to-date with us on Google News, or drop us an e-mail HERE! See you there!