Dolly Parton Reveals The Song Elvis Presley Sang To Priscilla Presley As They Divorced
You now probably know that Dolly Parton wrote Whitney Houston's biggest song, "I Will Always Love You," but did you know that Elvis Presley was the first choice to sing the hit track?
If his people hadn't gotten greedy, Presley would have been the one to perform the song. Now we're learning even more things about the song.
Dolly Parton Shares An Unknown Fact About Her 1973 Classic "I Will Always Love You"
There's so many things to discover about "I Will Always Love You." First, we learned that country icon Dolly Parton was in fact behind the hit song, then it was revealed that Elvis Presley was the first choice for the song.
Now we're learning that he continued to love the song regardless of the fact that he didn't get to record it.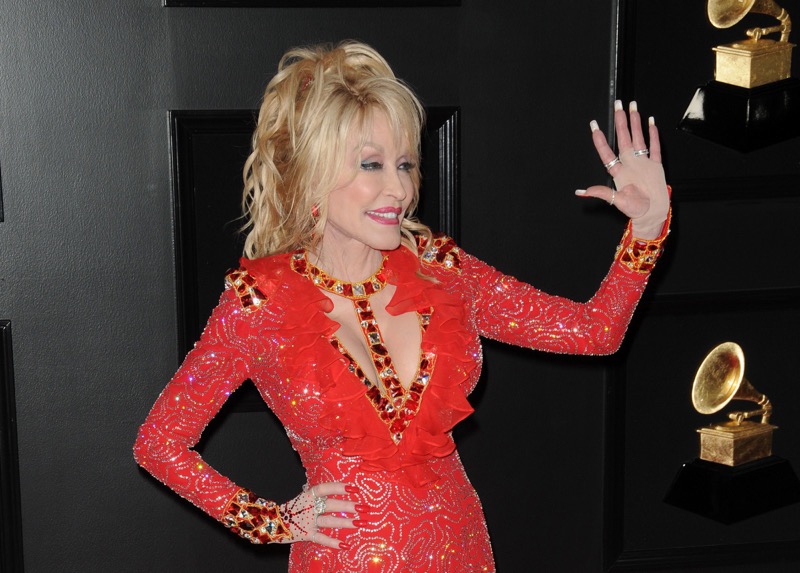 "Elvis loved the song. In fact, I talked to Priscilla [Presley] not very long ago. She said to me, 'You know, Elvis sang that song to me when we walked down the courthouse steps when we got divorced. He was singing to me 'I Will Always Love You,'" she told the outlet.
She then went on to note that the reason Elvis didn't perform the track had nothing with him not liking it, because he loved it.
The only reason was that his manager Colonel Tom Parker asked for more than Parton was willing to give. Parker demanded that Elvis would need to own at least half of the publishing rights.
Though the "Jolene" singer was "heartbroken" about not having Elvis sing the song, it turned out to be the "most important copyright in her whole publishing company."
Parton, though, decided to honor the rock and roll legend with a unique song that will be featured on her upcoming album, "Rockstar," called "I Dreamed of Elvis."
In the interview, Parton revealed that she actually wrote the song twenty years ago with The Jordanaires, and hired Ronnie McDowell to sing in the track, since he's worked with Elvis and sounds like him.
"I wrote a song, and I dreamed that Elvis was singing the song 'I Will Always Love You.' So I wrote a whole song about Elvis and then we did 'I Will Always Love You,' and it's in this album," she said of the song.
Be sure to catch up on everything happening with Dolly Parton right now. Come back here often for all Dolly Parton spoilers, news, and updates.
Editorial credit: Kathy Hutchins / Shutterstock.com