Young And The Restless Spoilers: Dumped Kyle Wants Summer Back, But She Has Other Plans
Young and the Restless (Y&R) spoilers hint that Kyle Abbott (Michael Mealor) will continue to sulk in the days and weeks ahead. After all, his ego took a beating recently when Audra Charles (Zulekya Silver) not only fired him from Newman Media but also dumped him, with little to no remorse.
Still, the one thing she did give was hope around a reunion with Summer Newman (Allison Lanier); however, what is the "Chance" that even this will happen at this point?
Young And The Restless Spoilers – Summer Newman Has Moved On
Y&R spoilers suggest that Kyle may slither back to Summer. After all, Audra recently made it clear all she and Kyle had was a good time between the sheets and there was no big "love affair" between them.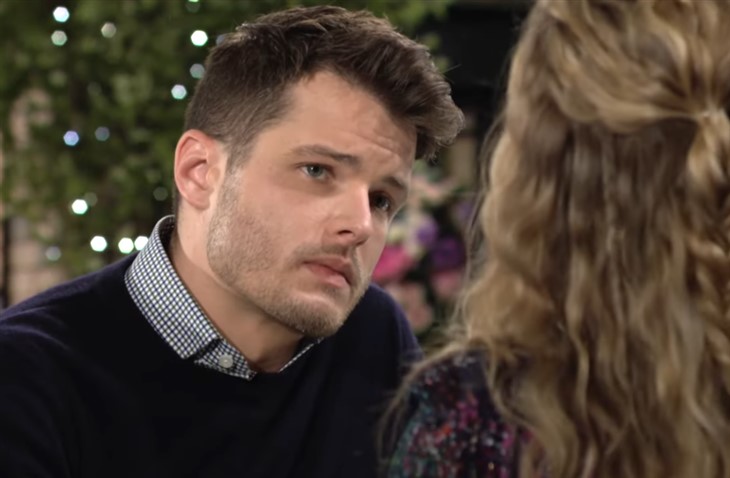 She also teased that he wasn't over Summer, which is obvious; one can't simply separate from his wife and moments later hope into the bed with the new hot brunette in town, right?
Still, Audra gave Kyle a reality check, still, without knowing where Summer stands, she also may have given him a delusion that he could get back with his ex-wife. Sadly, Ms. Charles isn't a mind reader and doesn't know that Summer has moved on.
Y&R Spoilers – Double Slap In The Face For Kyle Abbott
Will Kyle try to swoon Summer back? She'll see right through his act if he tries to reach out. Especially, if she finds out he was fired from Newman Media.
Kyle may try to flirt and act like he's taken her grandmother Nikki Newman's (Melody Thomas Scott) advice, to work on their marriage, but Summer may see through his antics.
READ THIS: Find out what happens next on The Young and The Restless.
Besides, she's quite smitten with Chance Chancellor (Conner Floyd) and who could blame her? He's cute, smart, funny, sweet, and kind, with zero arrogance.
However, his only downfall is that he's currently dating Sharon Rosales (Sharon Case). Still, Summer's not one to give up, so she may laugh off any reunion attempts Kyle brings forth.
Will Kyle try to "woo" Summer back? Share your thoughts below. Watch the popular CBS soap daily to see what happens next and visit this site regularly for the best Young and the Restless updates, spoilers, and news.
For more about what's happening on your favorite soaps and more ways to connect with us, join the conversation on our Facebook Page, check out our Twitter feed, look for an update on our Instagram, follow us on Threads , Always stay up-to-date with us on Google News, or drop us an e-mail HERE! See you there!