Yellowstone Almost Featured THIS Kardashian Reality TV Show Star!
Keeping Up With The Kardashians (KUWTK) didn't seem to have anything in common with Yellowstone. Until now. Because KUWTK matriarch Kris Jenner just revealed which one of her reality TV co-stars nearly starred on Yellowstone.
Find out what Kris revealed about which KUWTK star turned down a role on Yellowstone. And keep reading to discover how the Western drama has fared in its new home on CBS.
Kris Jenner – Spills Yellowstone News!
Yellowstone fans could have seen a member of the Keeping Up With The Kardashians (KUWTK) cast co-star with Kevin Costner. At least that's the claim from KUWTK matriarch Kris Jenner. And the season four premiere of The Kardashians reveals Kris confessing how she banned her boyfriend, Corey Gamble, from Yellowstone, reported EW.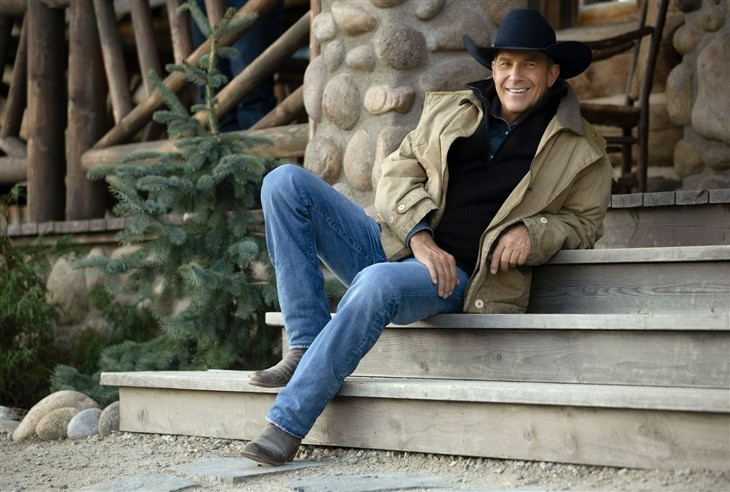 However, prior to her confession, Jenner and her family get together in Cabo San Lucas, Mexico. And Khloe Kardashian and Kim Kardashian join Kris and Cory for a peaceful dinner. But then the KUWTK matriarch announces, "I'm so excited to watch the next episode of Yellowstone."
And Gamble, who began his romance with Jenner in 2014, drops a bombshell. Turning to Kris, he claims, "If it wasn't for you, I would be a Yellowstone star!" But Kim promptly reacts to the shocking announcement that Cory rejected the chance to star on the show. And she questions, "They asked you to be on Yellowstone and you said no?"
However, though Kim asked Gamble, Jenner answered. And she confessed, "Correct. I told him to say no. Because I thought he was going to have to have a romantic relationship [on the show]."
#Yellowstone debuted on CBS to 6.6 million viewers, a number that climbed to nearly 7.5 million when accounting for three days of delayed viewing.

According to new data, around 50% of those viewers had never seen the cable drama before. https://t.co/CveE1TJsCk

— Variety (@Variety) September 27, 2023
Khloe Kardashian – Mocks Mom
However, leave it to Khloe to mock the KUWTK matrarich. "But if they said they wanted you to star and [share a] kiss with Kevin Costner, I'm sure you would take it," teased Khloe. And Jenner admitted that she couldn't resist the temptation. "Oh, that's a hard yes!" confessed Kris.
Meanwhile, Yellowstone has soared to success on CBS, attracting 6.6 million viewers to the network for its broadcast debut. And the final number of viewers, given three days of viewing via platforms such as DVR, showed almost 7.5 million tuning into CBS for the drama, according to Variety.
The data revealed that about fifty percent of those viewers had never watched Yellowstone before. However, the rest of the viewers had previously watched the drama on the Dutton family ranch. CBS made the decision to experiment with featuring Yellowstone amid the Hollywood 2023 strikes. And the timing seemed right. Although the writers' strike recently ended, the actors' strike continues to impact programming.
Tell us what you think. Do you believe Kris Jenner's claim that she got her boyfriend to turn down an opportunity to star on Yellowstone? And after you share your views, check back on our site for more TV news.
https://youtu.be/cD4wbq02QB8?si=hsr-QmqRQNS-VhnA