Young And The Restless Spoilers: Eileen Davidson On Ashley Abbott, Actress Feels "Sorry" For Her
Young and the Restless (Y&R) spoilers indicate a plot twist up ahead for Ashley Abbott (Eileen Davidson). The actress was recently on The Talk to promote her soap opera's 50th-anniversary celebrations. When asked by an audience member about "what's going on" between Ashley and Tucker McCall (Trevor St. John), and if Ms. Abbott was done with McCall or if she simply could not "quit him". Davidson had an interesting response.
The Young And The Restless Spoilers – Eileen Davidson Has Some Insight Into Ashley Abbott's Future
During her appearance on The Talk, Eileen responded to the question by the audience member by shaking her head saying she feels "sorry for Ashley" and that's all she was "going to say". As the live crowd reacted, Davidson went on to reveal that she was like, "don't do it!" Eileen notes that Ashley loves to hate Tucker and hates to love him.
As most fans know, Ms. Abbott recently bought up all of Tucker's debts and has been encouraging him to sell McCall Unlimited to his son, Devon Hamilton (Bryton James). Mr. McCall has been hoping for yet another chance from Ms. Abbott, and she seems to be slowly warming up to the idea. Could this be a mistake?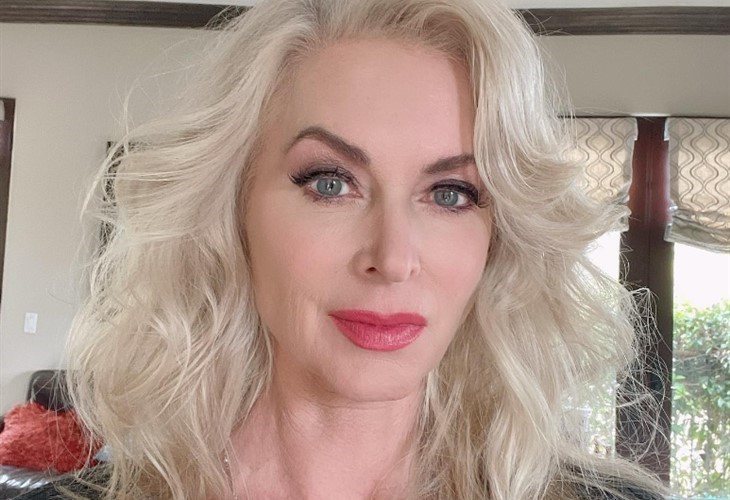 Y&R Spoilers – What Could Tucker McCall Do To Ruin Things, Now?
It looks like Ash and Tucker are headed for a reunion, but from the sounds of it, McCall will likely mess things up again. What could he do, this time around? As Ms. Abbott is hoping Devon will take over his company, Tucker could move forward and sell the company to Newman Enterprises; however, would this be that much of a deal breaker for Ashley?
Then again, there's the Audra Charles factor (Zuleyka Silver). Ashley still doesn't know about the affair between Tucker and Charles, so if that does surface, Ms. Abbott will lose her mind.
What will Tucker do to mess things up with Ashley this time around? Leave your comments in the section below. Make sure to tune into the Young and the Restless regularly on CBS to see what happens next and visit this site often for all the latest Y&R news, spoilers, and updates.