Young And The Restless Spoilers: Phyllis Summers's Second Chance – Will She Rise Above Or Blow It?
Young and the Restless (Y&R) spoilers suggest Phyllis Summers (Michelle Stafford) has been given a second chance. The judge ordered her probation and community service (versus rotting in jail) for her recent crimes committed.
This gives Red the opportunity for a "clean slate" in Genoa City. Will she decide to turn a new leaf or blow everything up to smithereens the first chance she gets?
The Young And The Restless Spoilers – The Judge Made Things Crystal Clear
Y&R spoilers state that Phyllis is finally in the clear. She faked Diane Jenkins's (Susan Walters) death and killed Jeremy Stark (James Hyde) in self-defense and thankfully, doesn't have to serve prison time.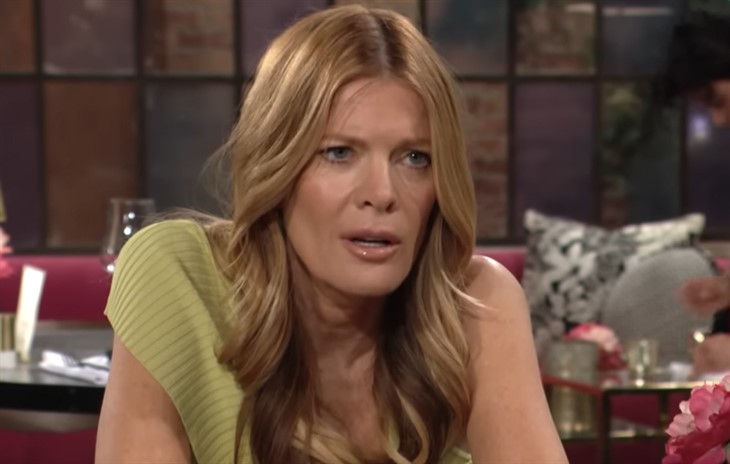 To boot, it seems in one quick swoop, Summer Newman (Alison Lanier) now won't have to face any repercussions for her role in things, either.
Red is lucky, to say the least. The judge listened to her testimony and gave her a break; however, the judge also made it crystal clear that if she ever ends up in front of her again, Phyllis may not be so lucky.
Y&R Spoilers – Will Phyllis Summers Change Her Ways?
It's clear that Phyllis wants to move on from Diane. She's back in the land of living and ready to foster relationships with Summer, Daniel Romalotti (Michael Graziadei), and Lucy Romalotti (Lily Brooks O'Briant).
While Red is set on turning a new leaf, will others around her allow her to do so? She recently turned things around on Tucker McCall (Trevor St. John) by blackmailing him, and while Adam Newman (Mark Grossman) is taking over that scheme, this doesn't mean her hands aren't a little dirty.
It's also hard not to think that she may "go after" Audra Charles (Zulekya Silver) once she finds out about what Summer has been going through with Kyle Abbott (Michael Mealor).
There will always be a new "situation" that arises in front of Phyllis, and it's natural for her to use scheming and conspiring as "problem-solving" skills, instead of going the good and honest route.
Will Phyllis start to walk a "straight and narrow" path now? Join the discussion on this storyline in the comments section.
Watch the popular CBS soap daily to see what happens next and visit this site regularly for the best Young and the Restless spoilers, news, and updates.