Y&R Rating's Dip – Sally Sussman's Mariah/Tessa Storyline to Blame?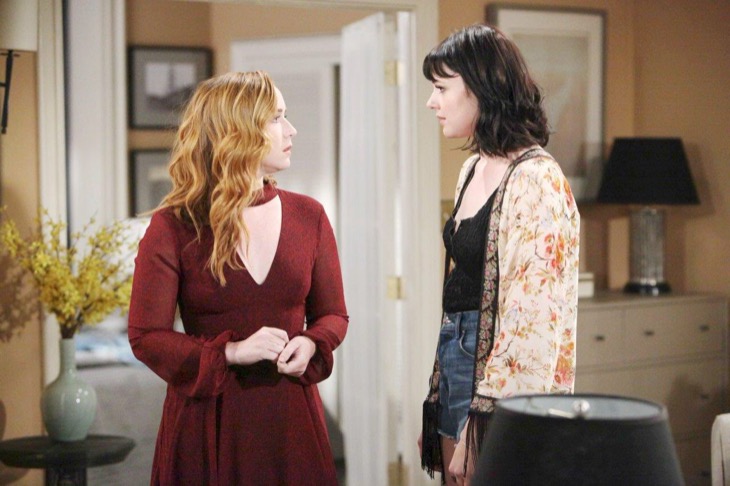 It looks like The Young and the Restless producers are dealing with a huge crisis on their hands and behind closed doors. That's because there are new reports that indicate the show's ratings have dipped dramatically ever since Tessa and Mariah shared an on-screen kiss.
For many fans, they believe that writer Sally Sussman's final plotline might have turned into a ratings disaster for the long-running soap series. The former head writer of The Young and the Restless announced her departure earlier this month.
Related: Sharon's Courage Is Inspiring – Crystal Needs A Mother Figure
Even though Sally herself said that Tessa and Mariah's relationship is a love story and not a gay story, some viewers are still displeased about the direction that the show is going in. Even though Sally insists that their romance is about falling in love with a person (as opposed to falling in love with someone of the same gender), fans still aren't convinced.
After Mariah kissed Tessa during the Thursday, August 3 episode, ratings dropped dramatically down. More than 120,000 viewers tuned out between the Tuesday, August 8 and Wednesday, August 9 episodes. If that weren't enough, the show lost another 198,000 viewers between the August 9 and Thursday, August 10 episodes.
Related: Daniel Goddard Returns After Two Weeks Of Bed Rest
Of course, many viewers are split about Tess and Mariah's controversial relationship as it is. But if ratings continue to dip for The Young and the Restless, the show's writers will be forced to make a decision about their future sooner rather than later. It's without a doubt that the show's producers will do whatever it takes to bring back loyal fans and viewers!
Affiliate links included below. Thanks for your support!
In the meantime, let us know what you think by dropping us a line with your thoughts in our comments section below. And as always, don't forget to check back with Celebrating the Soaps for all the latest news, updates and spoilers on The Young and the Restless along with all of your favorite soaps right here!
Save
Save
Save
Save
SaveSave