Y&R Spoilers Wednesday August 16: Victoria Open To Ben's Suggestion – Billy Clues Victor In – Scott On A Mission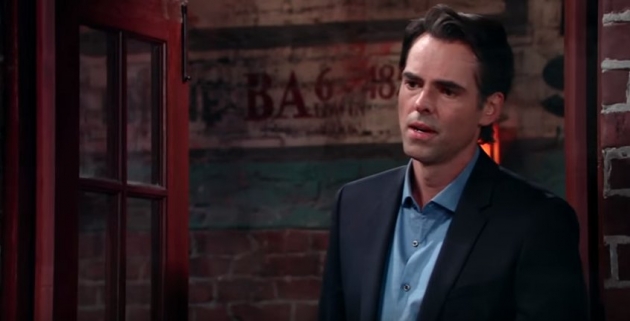 The Young & The Restless is giving us more of the things we love to see! "The Young & The Restless" spoilers have revealed that we are getting closer to learning all about Tessa (Cait Fairbanks) and her sister Crystal (Morgan Obenreder). Just as Tessa sits down to really open up to Mariah, Sharon butts in to let them know that Scott is out on a mission as they speak to find Crystal. Tessa is very stressed and feeling guilty for the situation that her sister is in.
After Billy Abbott (Jason Thompson) and Benjamin Hochman (Ben Hermes), discuss Victoria (Amelia Heinle) and Ben relationship. Billy was definitely showing his green eyed monster, Ben was not sure if it was jealousy/concern for her personally or professionally. Not too sure if Billy knows the difference between the two when it comes to Victoria. Billy claims that his concern lies in the fact that Victoria had shared so much about their personal life. However, are we really buying that, or is more likely Billy's heart still belongs to Victoria and not Phyllis (Gina Tognoni)?
You Might Like —>  Y&R Rating's Dip – Sally Sussman's Mariah/Tessa Storyline to Blame?
The extent of Victoria's head injury is still unknown, making business deals just as much if not more dangerous with Ben than just dating him. Billy is upset and frustrated with Victoria when he learns that she is going to listen and be open to Ben Hochman as an investor. Just as Billy blows up, in the Brash & Sassy office alone, Victor (Eric Braeden) walks in. It does not sound like it was Billy's day. Do you think he will clue Victor in, given their history? No doubt, it will be explosive when they all learn that Jack Abbott (Peter Bergman) is secretly working with Benjamin Hochman!
Do you think Tessa moving in with Mariah and Sharon (Sharon Case) was a bad idea? Do you think there is really something horrible going on with Victoria's head injury? How bad will it get before it is uncovered? Do you think her life is in danger with having Benjamin Hochman in her life in any aspect? "The Young and The Restless"
"The Young and The Restless" airs weekdays on CBS. Check back with Celebrating the Soaps to catch all the updates, news, spoilers, and so much more!
SaveSave