Y&R Spoilers: Adam Offers Sally McCall Unlimited Job, Nick Fumes
Young and the Restless spoilers suggest that Adam Newman (Mark Grossman) will pull out all the stops to ensure he's given full control of McCall Unlimited.
Currently, his father, Victor Newman (Eric Braeden) is doing all he can to convince Victoria Newman (Amelia Heinle) to agree to the deal and allow her brother to run the McCall show without her interference. Will he succeed? The Moustache always gets what he wants, so it'll be interesting to see what Adam does first when he's given the McCall Unlimited reigns.
The Young And The Restless Spoilers – Adam Newman Will Want To Rewrite A Wrong For Sally Spectra
Y&R spoilers imply that both Victor and Adam will run into obstacles, as Victoria wants to take apart McCall Unlimited once Newman Enterprises acquires it. Then again, there's also a good chance Devon Hamilton (Bryton James) could sweep in, buy his father's company, and pull a fast one on the Newmans.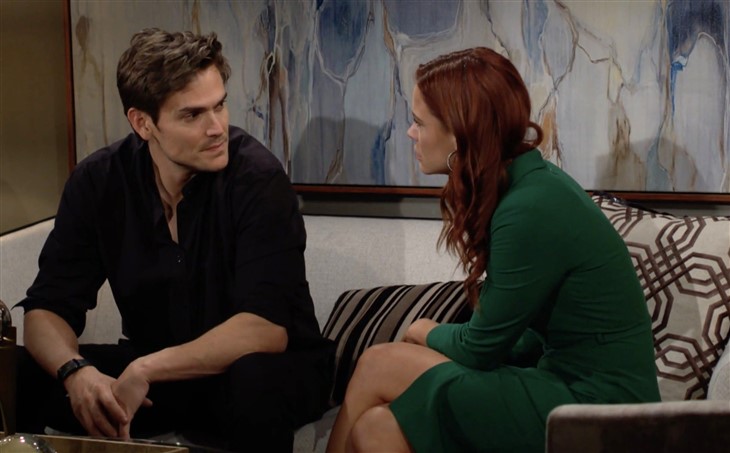 With that said, if Victor and Victoria are successful in purchasing Tucker McCall's (Trevor St. John) company, and Adam runs it, the first order of business might be to offer Sally Spectra (Courtney Hope) a job.
After all, she lost her job at Newman Enterprises because of her relationship with Adam, and as he broke up with her initially to protect her and her career, he'll want to rewrite this wrong.
Not to mention the fact that she also happens to be carrying his child. Adam will want to ensure that Spectra has some job security and financial stability.
While he has no problem giving the world to this new baby, he'll also want Sally to feel fulfilled, career-wise, and provide her with a job so she can finally settle into Genoa City and set up a real home for her and his baby.
Y&R Spoilers – Nick Newman Will Be Furious
Meanwhile, Nick Newman (Joshua Morrow) is currently convinced his brother will do all it takes to use Sally's pregnancy as a way for the two to get closer. If Adam offers her a job at his place of employment, Nick will see this as yet another scheme his brother is pulling to spend more time with Spectra.
Of course, Sally is seeing a calmer side to Adam, and she may fluff off Nick's concerns as being over-the-top. This may also create issues in the Nally relationship.
Do you think Adam will offer Sally a job if he gains control of McCall Unlimited? Share your thoughts below! Don't forget to tune into the Young and the Restless daily on CBS to see how this storyline will unfold. Plus, visit CTS regularly for Y&R news, updates, and spoilers.