Elsbeth Spinoffs: Trailers Of "The Good Wife" & "The Good Fight" Released
Good news for every one fan of "The Good Wife" and "The Good Fight" who effortlessly loved Elsbeth the redhead attorney simply for her funny and carefree demeanor. Elsbeth Tascioni titled "Elsbeth" now has her own show which is a spin-off of "The Good Wife."
The trailer for "Elsbeth" was released on May 9, and from the contents of the trailer, we're really in for a treat! Carrie Preston will reprise her role as Elsbeth Tascioni the unconventional lawyer who has moved from Chicago to New York City to continue her job.
Also starring in the movie are Carra Patterson as an NYPD officer who's good at her job but is being overlooked by her superiors, Wendell Pierce as Captain of NYPD, he's been described as "the toast of the department."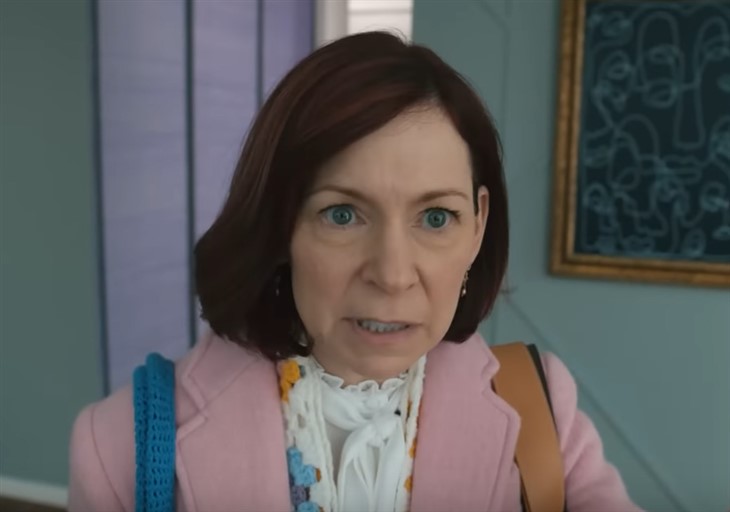 Elsbeth — Contents Of The Trailer "Elsbeth"
The scene opened with the city of New York on display, and Elsbeth Tascioni wearing the green Statue of Liberty crown on her head was heard saying "I love New York, I've always wanted to live here. All those lights ahhh, it's magical uhhhh this is my stop."
The person driving Elsbeth replied, "You know this is not an Uber," and Elsbeth replied, "Yeah but you were heading up this way." Appearing on the screen next were the words "CBS Original."
The next scene showed various NYPD officers in front of a building, Elsbeth arrived at the scene and met officer Kaya Blanke (Carra Patterson) who was sipping coffee from a mug and introduced herself, "Hi, I'm Elsbeth Tascioni, I'm errr, the thingy thing." Officer Kaya asked, "The thingy thing?" and Elsbeth replied "The outside observer."
The next scene showed inside the building where what looked like a homicide occurred, and a dead woman's body was being wrapped up.
Officer Kaya was shown telling Elsbeth, "I think you should errrm…" While using her free hand to explain she meant Elsbeth's Statue of Liberty crown. Elsbeth quickly took it off saying "Oh my God, I didn't even remember I was wearing that."
While Kaya and Elsbeth stepped inside the building, Elsbeth asked, "Wow, what is all this?" and Kaya said, "A suicide." Elsbeth dramatically used her hands to say, "I mostly see crime scene photos, this is very different, better."
A different scene showed Elsbeth peeping into a phone held by someone in the higher-ups in NYPD, the man, noticing Elsbeth's presence said, "Excuse me," to which Elsbeth said, "Oh, don't worry I can see it." While concentrating on what she was looking at.
The next scene featured Captain Wagner (Wendell Pierce) on the phone with someone who was asking "What am I supposed to do with this lady?" Captain Wagner replied, "Cindy Hall wants you there, she's easily amused."
The next scene showed actor Stephen Moyer as the potential criminal suspect. Elsbeth walked into the building Stephen is in and said, "I'm not sure this a suicide," and Stephen stuttered and asked, "And, and are you with the police?"
Elsbeth answered, "I think so, I'm either with the police, or, watching the police." Next on the screen came the names of the scriptwriters "FROM ROBERT KING AND MICHELLE KING."
Elsbeth — Release Date For The Upcoming "Elsbeth"
There's yet to be a specific date for the release of "Elsbeth" and the issue of no release date yet had to do with the WGA writers' strike. However, it's been confirmed that "Elsbeth will air this fall Thursday nights on CBS from 10 p.m. to 11 p.m. ET.
"Elsbeth" will also stream on Paramount+, just like "The Good Wife" and its first spinoff "The Good Fight."
Be sure to catch up on everything happening with Elsbeth right now. Come back here often for all the Elsbeth's spoilers, news, and updates.