Yellowjackets New Trailer Promises A Gory And Bloody Second Season
Okay, it's already established in Season 1 of "Yellowjackets" that the wilderness is no place to be trapped in… with other human beings. As if cannibals and cultists aren't more than what anyone can handle, Winter has come upon them. Human jackets anyone?
"Yellowjackets" – Unveils New Challenges For The Stranded Characters: Blood is Involved
The Emmy-nominated Showtime series follows a group of teen athletes stranded in the woods following a plane crash as they slowly go crazy trying to survive nature's cruel touch, and oh, turns out there's a maniac or two among them. The girls will do anything to survive, emphasis on anything.
"Once upon a time, there was a place called the wilderness," young Van's voice tells us in the beginning of the two-and-a-half-minute video. "It was beautiful, but it was also violent, and misunderstood. It waited, and waited… to befriend whoever arrived."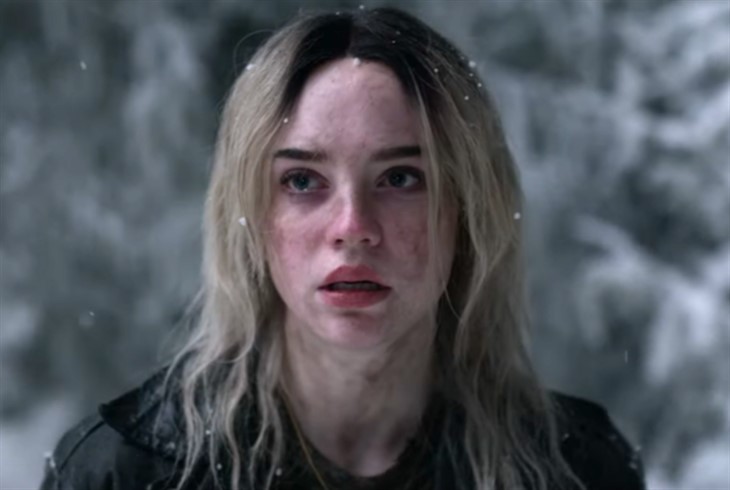 "Yellowjackets" – Is Not For The Faint Hearted : But We're Too Curious To Learn The Meaning Of The Mysteries The First Season Left On Our Plate.
A haunting cover of No Doubt's "Just a Girl" performed by Florence + the Machine comes on as drama reignites, with the storyline going back and forth between the 1996 group and their adult versions 25 years later as they deal with the ramifications of the horrors some of them witnessed and others committed just to survive.
"I feel like shit's going to get a lot worse here," Young Van says at the end of the trailer. Even though we'll get some of our questions answered, this one promises to be more intense than the first season.
The trailer packs a lot of tense and cover-your-eyes violence, including bodies submerged in ice and the threat of a cold winter. We also see the girls carrying knives and axes and their adult selves with blood on their hands. With winter upon them, the girls will need all their wits to survive.
Be sure to catch up on everything happening with "Yellowjackets" right now. Come back here often for all "Yellowjackets" spoilers, news, and updates.