B&B Recap Tuesday, September 26: Deacon Explains His Actions, Finn Confronts Liam, RJ Is Concerned
The Bold And The Beautiful recap for Tuesday, September 26, 2023, indicate that Sheila Carter (Kimberlin Brown) tells Deacon Sharpe (Sean Kanan) that he heard him talking to the judge.
Sheila knows that Deacon is responsible for her being free. Liam Spencer (Scott Clifton) stops by the cliff house to drop off a toy for John "Finn" Finnegan (Tanner Novlan) to ship to Steffy Forrester (Jacqueline MacInnes Wood). Finn wants Liam to stop calling Steffy, and more.
The Bold And The Beautiful Recap Highlights
The Bold and The Beautiful spoilers Eric Forrester's (John McCook) hands are getting worse. Donna Logan (Jennifer Gareis) advises Eric that he may need to stop. RJ Forrester (Joshua Hoffman) shows up.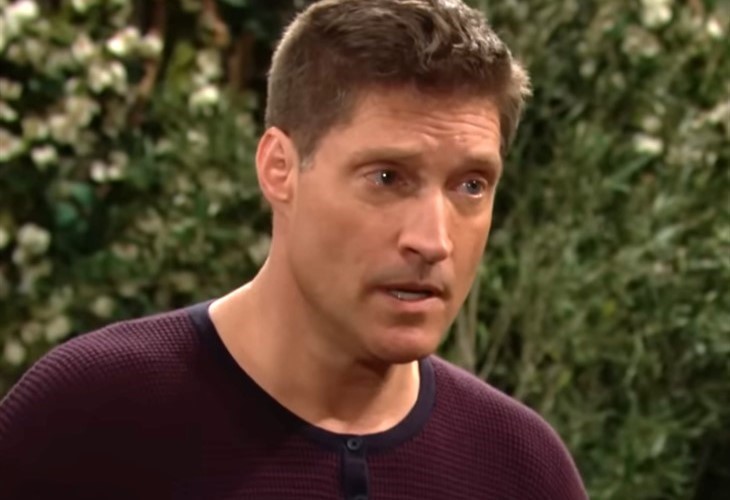 B&B Recap – Eric Forrester Is Getting Worse
RJ doesn't want Eric to risk his health to make this collection. Donna makes sure that Eric is okay. RJ wants to tell Ridge Forrester (Thorsten Kaye) the truth, but Donna doesn't agree. RJ is afraid they will not be able to forgive themselves if they don't tell Ridge.
The Bold And The Beautiful –
Carter Walton Has Upsetting News
Brooke Logan (Katherine Kelly Lang) misses Ridge, he is working so much. Carter Walton (Lawrence Saint-Victor) tells Ridge they are having to move money around to cover this new collection.
Ridge is upset it is affecting the whole company. Carter shows Ridge the budget work-up. Ridge wonders what Eric is doing.
Ridge says they cannot cut funds for Hope for the Future. Ridge won't agree to cutting the bedroom line. Carter wants Ridge to talk to RJ about cutting this line.
B&B Recap –
John Finnegan Confronts Liam Spencer
Finn isn't going to let Liam undermind his marriage. Liam misses his daughter and wants to go see her soon. Liam accuses Finn of not missing his son.
Liam tells Finn to stay away from Sheila. Finn tells Liam that Steffy is his wife and she is coming home to him. Finn is going to make sure Liam never hurts Steffy again. Liam says Steffy left because of Sheila.
Liam says he is not the problem. Finn needs to stop focusing on him and get rid of Sheila. Finn doesn't need Liam to tell him how to protect his family.
READ THIS: Find out what happens next on The Bold and The Beautiful.
Liam doesn't understand why Finn wants anything to do with Sheila. Liam says that Finn's feelings for Sheila are telling everyone that he isn't taking protecting his wife and kids seriously.
B&B Recap: Deacon Sharpe Explains Why Sheila Carter Is Free
Sheila keeps talking about Deacon making sure she stays a free woman. Deacon invites Sheila back to his room. Sheila has never had anyone do this for her before.
MUST READ – B&B Spoilers: Deacon's Bold Decision To Break Up With Sheila – Will It Hold
Sheila wants to know why it was so important that she was free. Deacon is crazy about Sheila and he couldn't imagine his life without Sheila in it. Sheila says they just agreed to stop seeing each other.
That doesn't mean that Deacon doesn't want Sheila to be happy. Sheila couldn't believe that Deacon was behind this in a way.
However, Deacon is a deeply caring sensitive man that has always been her champion. Sheila says that no one has loved her or treated her the way that Deacon treats her. Deacon is giving Sheila what she always wanted.
Deacon loves her, she knows he does. Deacon and Sheila kiss and he pulls her into a hug.
Be sure to catch up on everything happening with B&B right now. Come back here often for The Bold And The Beautiful spoilers, news, and updates.