B&B Spoilers: Ridge Asks For Marriage Number Nine – Brooke Feels Time Is Right
The Bold and the Beautiful spoilers document that Ridge Forrester (Thorsten Kaye) blurted out another marriage proposal. Brooke Logan (Katherine Kelly Lang) had no qualms about accepting, meaning that one of this soap's greatest of all-time couples is heading for its ninth nuptial event.
There is no doubt or reasonable debate this far along in both characters' lives that Ridge and Brooke are each other's deepest loves. While they have been married to other people, the love birds feel best when reunited as they have been many times.
The Bold And The Beautiful Spoilers – Prodigious Marriage Total In California
Let us do some simple daytime math. Assuming the ninth marriage comes off without a dramatic glitch, Brooke will have nine total wedding days with Ridge. She was married to Eric Forrester (John McCook) twice and once each to Grant Chambers (Charles Grant), Thorne Forrester (then played by Winsor Harmon), Whip Jones (Rick Hearst), Nick Marone (Jack Wagner), and Bill Spencer (Don Diamont).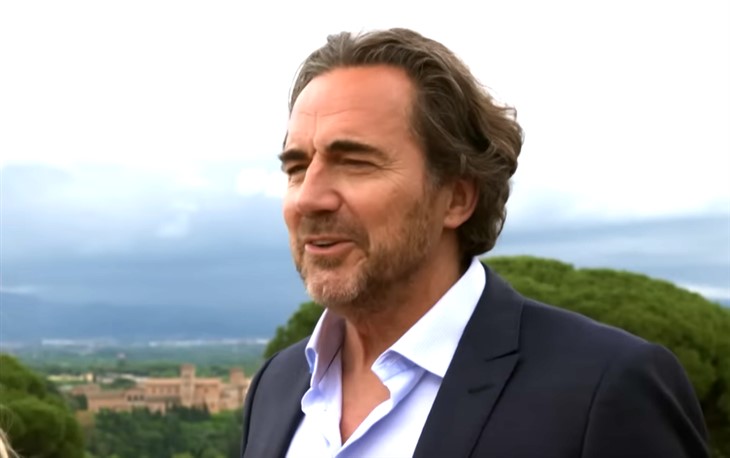 Adding the nuptials together produces a prodigious total of sixteen marriages. Of course, Brooke also was romantically involved with various other men who she did not marry, among them is Deacon Sharpe (Sean Kanan) who is Hope Spencer's (Annika Noelle) father.
B&B Spoilers – Coming Up Close, But Falling Short
Ridge's intended ninth wedding to Lang's character must also include mentions of his other non-Brooke brides. The character who was originally portrayed by Ronn Moss (Ridge) first married Caroline Spencer (Joanna Johnson) and many years later married Caroline Spencer (Linsey Godfrey), who was her namesake niece.
Additional marriages include two to Taylor Hayes (originally played by Hunter Tylo and now played by Krista Allen). It is worth noting that Ridge was married to Taylor, during their second marriage, for the longest period in real-time. That union lasted from 1998 through 2006 and covered a longer stretch of soap-time.
Ridge's most recent marriage was not to Brooke but to Shauna Fulton (Denise Richards). But that marriage was engineered by Quinn Fuller (Rena Sofer) and occurred while Ridge was under the heavy influence of alcohol in Las Vegas, Nevada. Nevertheless, that marriage was number thirteen overall. The coming remarriage to Brooke will allow Ridge to fall two marriages short of his bride, with his total then being fourteen.
The Bold And The Beautiful Spoilers – How Long Will This Bridge Stretch?
The subject header is play-on-words, with the couple's smashed nickname being the wink to devoted fans.
Brooke and Ridge are in a mutually good head space. They have no leading rivals for their hearts and desire to be married again to each other.
So, for the time being, this marriage will likely last. But hardcore fans know that this combined thirtieth marriage may not be their last with each other or other people on B&B.
This site is a leading source for everything linked to The Bold and the Beautiful. Check back regularly for B&B spoilers and news!