Coronation Street Star Ryan Prescott Discusses His Character's Storyline
Coronation Street spoilers, news, and updates tease that Ryan Prescott talked about his role as his character, Ryan Connor, encounters a dark storyline in the street.
In the previous episodes of the longest-running soap, Ryan took a step forward following his traumatic acid attack experience. Though it was a difficult adjustment, the determined man approached Leanne Battersby and voiced his desire to return to the bistro. During his first shift, everything went great as he enjoyed his time serving a birthday celebration. However, the moment turned sour when a woman approached Leanne and stated her concern about Ryan's appearance.
Knowing that people were not too accepting of his physical condition, Ryan decided to step out from the cobbles for a while and fly to Ireland to visit his mom. When he returned, the man gladly shared his exercise equipment with Carla Connor. As a result, the woman suggested making a motivational video, which Ryan immediately disagreed with. He presumed that people won't bother to watch his videos due to the scars on his face.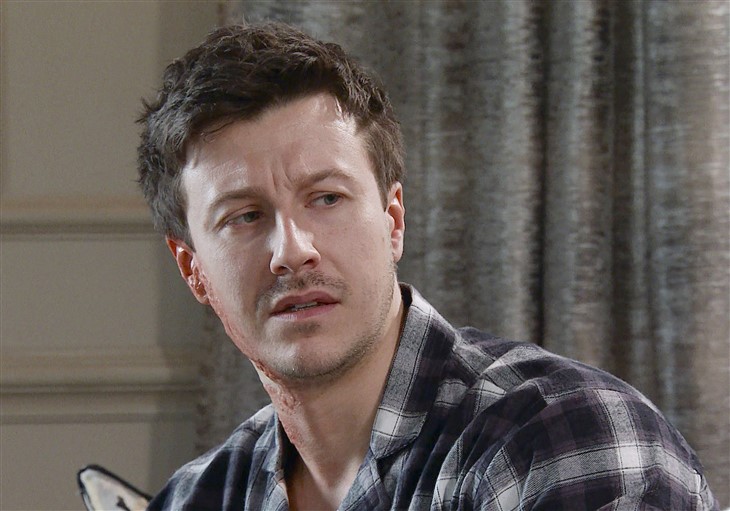 Later that week, Daisy tried to start a conversation with the acid victim, but she continued to get ignored after pretending to be the Ibiza DJ. Meanwhile, Ryan opened a parcel containing a package of illegal steroids which he ordered under a fake name. Though he was worried about his plans, Ryan still injected himself with it.
Coronation Street Spoilers – Ryan Connor Starts His Healing Journey
During his latest interview, Ryan Prescott stated that his character decided to begin its journey toward healing. When he returned from Ireland, he got himself involved with something that can boost his confidence, including his interest in fitness. "It gives him something to focus on and takes his mind off all the pain he's been through and the fact he looks so different," the actor told Digital Spy.
Moreover, he opened up about Ryan's encounter with illegal steroids, which somehow comforted him as it emphasizes his body. Though he knew the danger behind the substances, the man continues to involve himself due to the tons of praise he constantly receives. His current experiences are just like how he handled his relationship in the past – "he's grasping onto something that makes him feel good just to distract himself from reality."
Coronation Street Spoilers – Ryan Connor Sets Up a Social Media Account
In the upcoming scenes of "Coronation Street," Ryan steps into an online platform and posts his torso selfies anonymously. Alongside his healthy shakes and fitness equipment, the beloved character will expose his body online. Though people don't know the person behind the photos, they still shower them with compliments and adoration.
"As long as he has that level of distance and that element of secrecy from his neighbors or his family, then it's a much safer thing to pursue," Prescott uttered.
Be sure to catch up on everything happening with Coronation Street right now. Come back here often for Coronation Street spoilers, news, and updates.