B&B Spoilers: Sheila Redeems Herself, Finn Welcomes Her With Open Arms
The Bold and the Beautiful (B&B) spoilers suggest that Sheila Carter (Kimberlin Brown) will redeem herself. Her son Dr. John "Finn" Finnegan will welcome her back with open arms. For the past few times, he's been hesitant about hugging her but that could all change.
The Bold And The Beautiful Spoilers – Sheila Carter Saves The Day
The Bold and the Beautiful spoilers are out and it looks dire. Finn had a beach day with Kelly which turned into disaster.
She got swept away by the waves. According to a spoiler from Soap Opera News, Finn is the one who carries Kelly out of the water.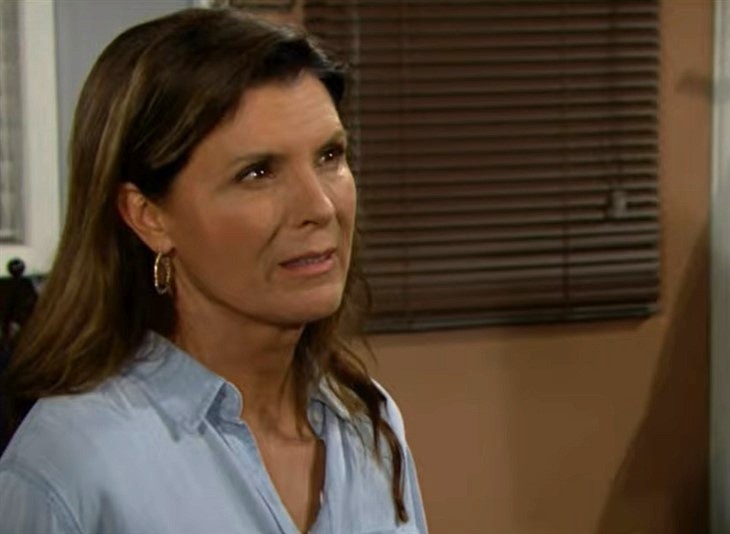 However, it's also possible that Sheila is the one who ends up saving Kelly's life after something happens in the water.
She might be unconscious, which means that Sheila will use CPR to save her life. Sheila could be the reason why Kelly survives.
She may have killed Finn and Steffy Forrester's (Jacqueline MacInnes Wood) lives, but she ends up becoming the hero. B&B fans talked about this possible theory on the Soap Central forums. Some fear that Sheila is going to do something that's going to make her look like a hero.
This will further confuse Finn's feelings for his biological mother. He already told her that not having her around feels like something is missing in his life.
He's not like his siblings, who want nothing to do with Sheila. They all left her because her psychotic behavior ruined their lives.
B&B Spoilers – John "Finn" Finnegan Welcomes His Mom?
The Bold and the Beautiful spoilers hint that Finn welcomes his mom. He feels that Sheila should stay in his life — especially for the sake of his family.
This will cause more problems in his marriage with Steffy. Their relationship is already on shaky ground due to distrust and lies.
She just learned that Finn hugged Sheila after the court hearing when she was released from prison.
Some fans fear this storyline will try to redeem Sheila and make her look like a saint in Finn's eyes. One fan suggested that Kelly will refer to Sheila as an angel who helped her out of the water.
"This is about Sheila's redemption for Finn to welcome her in open arms," one fan noted.
What do you think? Do you think Sheila will save the day? Do you think Finn will welcome her back into his life? Sound off below in the comment section.
As always, check back for more B&B spoilers, news, and updates.