Willow Smith Talks Being the Face of Mugler's New Fragrance
When it comes to pushing the boundary of fashion and style, Willow Smith is at the forefront repping her generation. From the Mohawks of "Whip My Hair" era to the fulani braids and the grungier looks that complemented grungier tracks like "Transparent Soul," Smith has been a statement maker. And then there's the bald look she rocks so effortlessly.
Whether she's staining her lips or dying her hair, she's established herself as a fashion icon and she no doubt inspires so many young women from around the world. Here's what inspires her.
Willow Smith On Tapping Into What Feels True To Her
Rocking a braided bob and a crimson lip, Smith chatted with Vogue about what she's got in store for her fans in terms of music and beauty, and how she plans to use both in the best way to act as a representation of herself.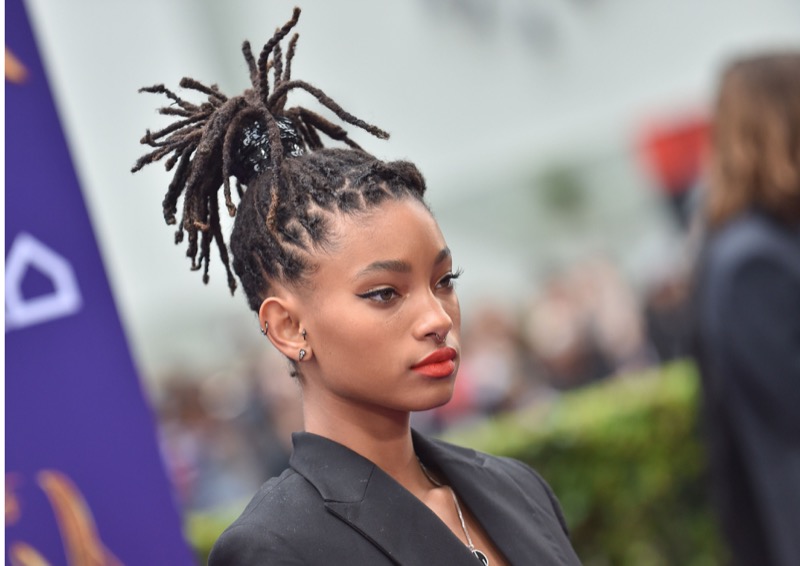 "The music that I make has a huge influence on how I want to present myself," she told Vogue over Zoom, adding that she's in a transitional period on her beauty and music. "I'm really studying the greats like Alice Coltrane and Charlie Parker and diving into their vibes. In general, I'm just tapping into what feels true to me right now."
One of those things involves being the face of an upcoming Mugler's unique Alien Goddess fragrances: named Supra Florale Eau de Parfum, which launches this Monday, July 31.
"I think the idea of the Alien Goddess campaign in itself is revolutionary and I love how they try to push the envelope in terms of what the mainstream finds beautiful," she said of the idea behind the fragrance, adding, "When it comes to scents, I'm really on the hippie side of things. I love a botanical and herby smell."
To achieve its flowery goodness, the perfume combines the refreshing smell of a cactus flower accord and Jasmine. This makes it more of a day fragrance than a night one, if you ask Smith, "But I think it's also very versatile and can be worn anytime."
Be sure to catch up on everything happening with Willow Smith right now. Come back here often for all Willow Smith spoilers, news, and updates.
Editorial credit: DFree / Shutterstock.com