Big Brother Season 25 Spoilers: Houseguests Leak Another Alumni Coming Into The House
Big Brother spoilers and updates tease that Big Brother's 25th season is well on its way, the live feeds are up and running, and the houseguests are giving us BB fans an inside look into what is happening behind the scenes.
Big Brother Spoilers – Behind The Scenes
What we have found out so far is that there are already two alliances in the house, "Bye Bye Bitches" and "The Handful."
There also seems to be one person predominantly running the house, and that is former Survivor player, Cirie Fields who is in the house with her son, Jared Fields.
Reilly Smedley and Cameron Hardin are talking early in the morning today and she says that she thinks the next HOH, comp will be a scary one.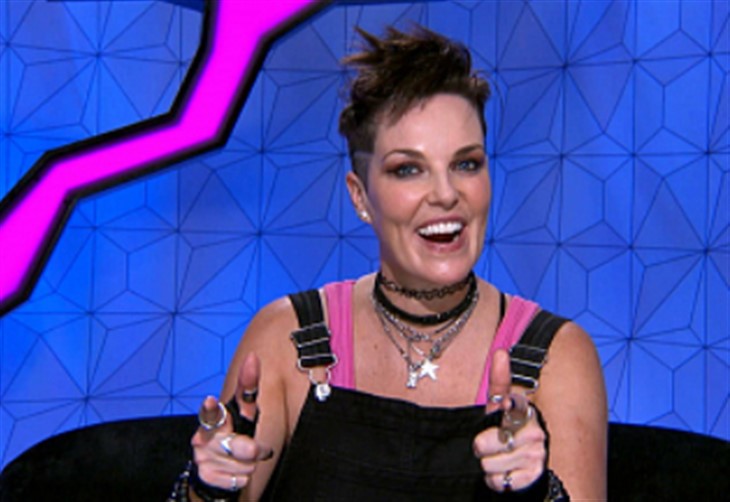 Makes sense since the house is split into four verses, the BB Comicverse, the Humiliverse, the Scaryverse, and the Scrambleverse.
They continue talking about competitions and Cameron leaks up that there could be a comp coming up where they will bring back another alumni.
Reilly is really into this and hopes they bring back Janelle Pierzina who appeared on BB in the sixth, seventh, fourteenth, and twenty-second seasons. A seasoned reality star, Janelle has also appeared on The Amazing Race and Snake In The Grass.
Big Brother Updates – Hisam Goueli Has Power
Reilly has another conversation with Cameron and Matthew "Matt" Klotz and talks about her fear of Hisam being after them, but assures that she had a conversation with him and he promised that he is not after them.
Reilly says she actually likes Hisam and wants him in his back pocket – but that won't be easy. Hisam is in the "Bye Bye Bitches" alliance with Bowie Jane, Cirie, and Mimi (Mecole Hayes). Reilly's alliance doesn't have any heavy players, she is with Jag Bains, Matt, Cameron, and Blue Kim.
The strongest alliance in the house seems to be the "Bye Bye Bitches" because it has Cirie and Hassam and so far it seems that the two are leading when it comes to power in the house. But with Big Brother, BB fans know that anything can turn the house upside down and expect the unexpected.
Stay tuned to Big Brother and keep checking here frequently for all the latest news, updates, and gossip about all your Big Brother cast and spinoffs!