Bold And The Beautiful Spoilers: Steffy Puts Li In Her Place, Tells Her To Back Off Luna
The Bold And The Beautiful spoilers indicate that Steffy Forrester (Jacqueline MacInnes Wood) may have to have words with her mother-in-law, Li Finnegan (Naomi Matsuda) over Luna Nozawa (Lisa Yamada). Luna has an important role at Forrester Creations and she is not going anywhere. Li needs to back off and stop trying to force Luna to quit.
Steffy Forrester Likes Luna Nozawa
The Bold and The Beautiful spoilers reveal that Steffy likes Luna after getting to know her at dinner. John "Finn" Finnegan (Tanner Novlan) is quite fond of his young cousin and knows that RJ Forrester (Joshua Hoffman) is too.
Finn has hinted that Li is giving Luna some trouble but eventually, he will tell Steffy what he knows about this feud.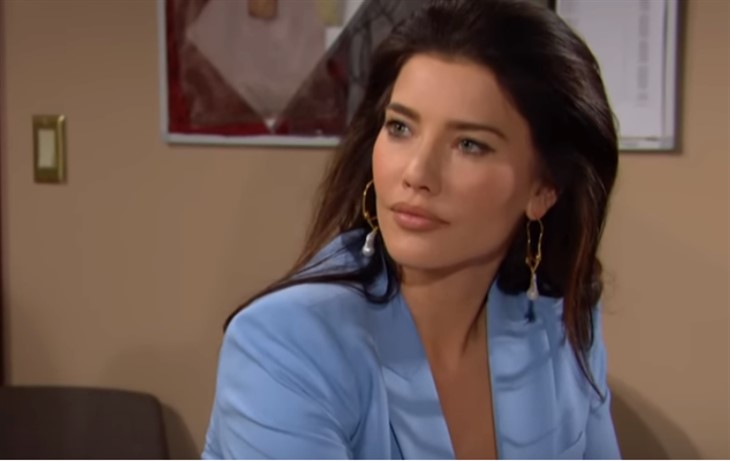 Finn will bring Steffy up to speed on Li and his aunt Poppy Nozawa's (Romy Park) issues at some point soon. Steffy will certainly see that Li is taking this grudge too far by harassing Luna because of her mother.
Steffy knows that none of that is Luna's fault and she is certainly not going to stand around and see her new intern harassed by Li or anyone else.
B&B Spoilers: John Finnegan And RJ Forrester Are Very Protective Of Luna Nozawa
Steffy sees that Finn and RJ are both very protective of Luna. Finn has already had words with his mother over this but he may feel that Steffy is the better person to handle it.
After all, Luna works for Forrester Creations and Li doesn't have any authority there. Steffy may tell Li to back off of Luna or to stay away from the office altogether.
Steffy also feels that Luna should be able to date who she wants without Li's interference. Li certainly doesn't have the right to tell Finn if he can associate with his younger cousin.
Finn remembers them spending time together years ago and he wants that closeness back. Just because Li has an issue with her sister and niece, doesn't mean that Finn has to.
The Bold And The Beautiful: Steffy Forrester May Pull Out The Big Guns
Steffy could get so annoyed with Li that she calls out the big guns and reminds her of keeping Finn's survival a secret from her.
After all, thanks to Li, Steffy almost lost her mind. Steffy left Los Angeles and ended up in another country all because she thought Finn was lost to her forever. Now Finn is back and all is right in the world.
Perhaps Steffy will remind Li that she needs to get over this just like she did when Li kept quiet about Finn.
Li may not see things Steffy's way but that doesn't mean that Steffy will back down. Li can fight with her sister all she wants but she needs to keep it out of the Forrester offices and leave Luna out of it.
Be sure to catch up on everything happening with B&B right now. Come back here often for The Bold And The Beautiful spoilers, news, and updates.