Kanye West Exposes Himself, Admits To Cheating On Wife
The Kardashians spoilers suggest that Kanye West exposed himself. He admitted to cheating on his wife. The rumors are swirling that she left him. Keep on reading to learn more.
The Kardashians Spoilers – Kanye West Exposes Infidelity
According to The Kardashians spoilers, there's a new clue that Kanye West cheated on his new wife Bianca Censori.
Critics found clues in the new track "Vultures," which was released on Friday, November 17. Ye is in the midst of releasing his latest album. He teamed up with the rapper Ty Dolla $ign for the new track.
Fans noticed possible clues from the lyrics. In one of the verses, Kanye brags: "I don't know who I f***ed last night, I got Alzheimer's." Then he asks: "Got pregnant in the threesome, whose baby is it? Whose baby is it?"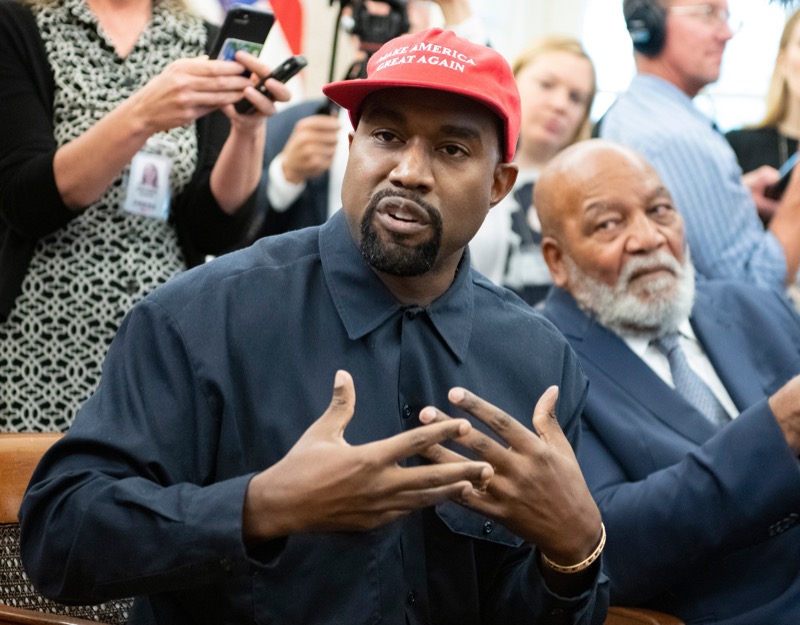 Kanye West critics took to Reddit to talk about the controversial new track. The troubled rapper is trying to reinvigorate his career. But, it might not work this time around due to his anti-Semitic comments and his crumbling marriage.
Some critics have a feeling that Kanye and Bianca are no longer together. There were concerns about Bianca's marriage with Kanye.
"Wonder if any of this is directed towards Bianca? Is he admitting he's cheated on her?" one fan asked.
"I feel like after reading this in full we know he's cheated on her. Proof is in the lyrics, no?" another fan noted.
The Kardashians spoilers suggest that Kanye West always has a history of "aggressively disgusting and misogynistic" music. There has been waning interest in his music over the years.
Kanye has been shopping around for his new album, but a new recording label won't take him on. They think it's too risky to work with him.
The Kardashians Spoilers – Kanye West And Bianca Censori On Break
The news about Kanye's new track comes on the heels of his reported break from Bianca Censori.
Her inner circle has been concerned about her — especially after her infamous Italian trip with the hip-hop star. The two were caught in a compromising position. Bianca also wore bizarre and revealing outfits during their outings.
The Kardashians spoilers suggest that Kanye West and Bianca "are on a break," according to an insider who spoke to The U.S. Sun. Her family begged her to leave him because of his "controlling" behavior. The couple got married in December 2022. However, it was reported that their marriage was a spiritual union.
What are your thoughts on Kanye West's new song? Do you think he exposed his cheating ways? Do you think Kanye and Bianca are over? Sound off below in the comment section.
As always, check back for more of The Kardashians spoilers, news, and updates.
Editorial credit: Consolidated News Photos / Shutterstock.com