"The Grinch" Is No Longer On Netflix. Here's Why.
Tis the season to be merry and watch a movie about a grinch who wants to "steal" Christmas. So why is it that just as we're getting ready to deck the halls and jingle all the way, we can no longer find it on Netflix? Netflix actually explained it in their FAQ released in 2020.
Netflix Did Not Acquire The Rights To Stream "The Grinch" During Christmas
Since its release in 2018, "The Grinch" has been on and off Netflix through the years, weirdly enough, especially around the Christmas season. Now why would Netflix refuse to stream a Christmas movie during the festive season?
Starring Benedict Cumberbatch, the computer animated movie is not a Netflix original. And while the giant streaming platform has licensed it from the distributor, Peacock, it's not Netflix's to do with as they please.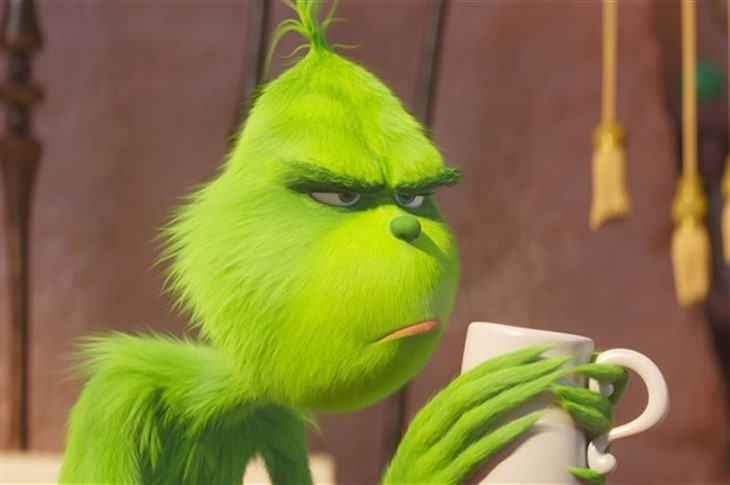 And since holiday movies are move valuable during the holiday season, Peacock may charge Netflix higher to stream the movies during that period; a charge, which as we've witnessed, Netflix might have refused to pay.
It seems to explain why "The Grinch" has left Netflix and landed at Peacock just as the holiday season starts to roll in.
"Netflix works with content providers, distributors, producers, and creators to acquire licensing for TV shows and movies to stream on our service. When content is not available to stream, it can be for a few different reasons," Netflix's FAQ explains.
"The Grinch's" production was handled between Universal Pictures and Illumination, and since Universal is a part of NBCUniversal, which is the parent company for Peacock, there's also the possibility that the move might have been made to draw fans away from Netflix toward Peacock.
The 2018 movie is a retelling of the classic Dr. Seus' "How the Grinch Stole Christmas," with way more humor and heart than the human version if you ask me.
In the movie, the Grinch is forced to go down to Whoville to restock his food – which he ran out of in the first place because he'd been doing some moody eating due to having holiday blues – however, he ran into a young Who-girl who goes on to change his perception of Christmas.
"The Grinch" is now streaming on Peacock, and it's a great movie to watch if you ever need a reminder of why we celebrate Christmas.
Be sure to catch up on everything happening with Netflix right now. Come back here often for all Netflix spoilers, news, and updates.