The Bold And Beautiful Spoilers: Deacon Ditches Sheila For Brooke?
The Bold and the Beautiful spoilers suggest that Deacon Sharpe (Sean Kanan) could ditch Sheila Carter (Kimberlin Brown Pelzer) for Brooke Logan (Katherine Kelly Lang). The new restauranteur didn't like seeing Sheila go off to jail, even though he was part of an elaborate plan. This week, he seemingly follows through with Taylor Hayes' (Krista Allen) plan of begging Brooke back into his life. Keep on reading to learn more.
The Bold And Beautiful Spoilers – Does Deacon Sharpe Want Brooke Logan Back?
According to the Bold and the Beautiful spoilers, Deacon wants Brooke back. For the week of May 29 — June 2, he asks her to give their relationship another try. Ever since Ridge Forrester (Thorsten Kaye) returned, Taylor and Brooke's friendship has been slowly crumbling.
They're noticing tensions between their families once again. Taylor doesn't appreciate that Brooke wasn't honest with her about her true feelings for Thomas Forrester's (Matthew Atkinson) progress. Brooke didn't confide in her feelings with Taylor.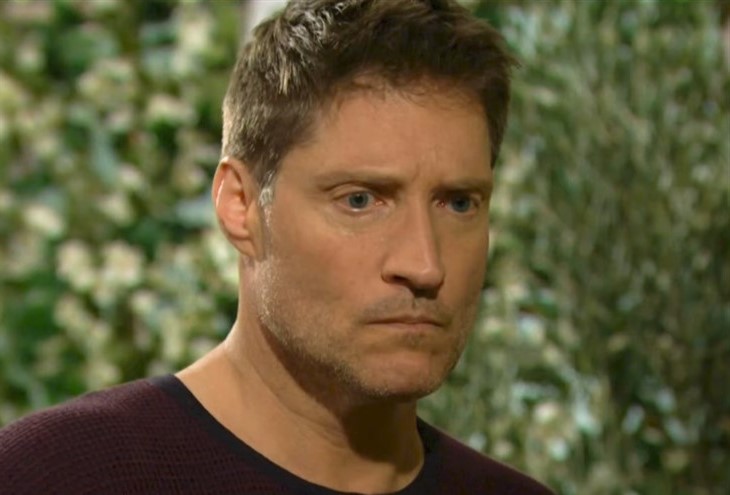 However, their friendship could come to a halt. Brooke is convinced that her daughter Hope Logan (Annika Noelle) is developing feelings for Thomas. This week, Taylor spoke to Deacon about her broken friendship with Brooke.
She confessed that she will always love Ridge and that Deacon will always have feelings for Brooke. Deacon noticed that Taylor is trying to fix him up with Brooke, so she could get Ridge back. She didn't say anything at that moment. Taylor admitted that their friendship has been on rocky ground lately.
B&B Spoilers – Did Taylor
Hayes

's Plan Work?

In another scene, Deacon speaks to Brooke at his restaurant. He tells her that he still has feelings for her. According to the Bold and the Beautiful spoilers, it looks like Taylor's plan worked out. In the sneak peek view posted to the B&B Facebook page, Deacon begs Brooke to come back to him.

He admits that he's still in love with her. Yet, the B&B fans are smart and know that Deacon still has it bad for Sheila. They wonder if his sudden feelings for Brooke are even genuine. Deacon did still have feelings for Brooke long before he got involved with Sheila. He might finally come to terms that Brooke is the better option for him.

Are his feelings genuine? Or, is he just following along with whatever Taylor's asking him to do? Will Brooke give her relationship with Deacon another shot, or is she holding out for Ridge?

What are your thoughts? Do you think Deacon ditched Sheila for Brooke? Sound off below in the comment section.

As always, check back for more B&B spoilers, news, and updates.