Bold And Beautiful: Liam Manipulating Situation With Steffy?
The Bold and the Beautiful (B&B) spoilers hint that Liam Spencer (Scott Clifton) is manipulating his situation with Steffy Forrester (Jacqueline MacInnes Wood). It's his way to get back in with his ex-wife and kid. Keep on reading to learn more.
The Bold And The Beautiful Spoilers – Liam Spencer Has Divided Feelings
According to The Bold and the Beautiful spoilers, Liam Spencer has divided feelings that led to his divorce from his wife Hope Logan (Annika Noelle). She shared that she doesn't want her waffling husband anymore even though she still loves him. She wants someone who puts her first. Hope knows that Liam still has feelings for Steffy and went to her when he saw Hope kiss Thomas Forrester (Matthew Atkinson).
Hope blamed Steffy for the end of their divorce. However, she wasn't placing all the blame on Steffy. She claims that Liam's divided feelings for the two women are the reason why their marriage could never work. The user lovely rita argued on the SoapCentral.com Message Boards: "Hope may be placing blame on Liam for their problems giving Steffy a place at the table in the marriage, but by no means is she exonerating Steffy."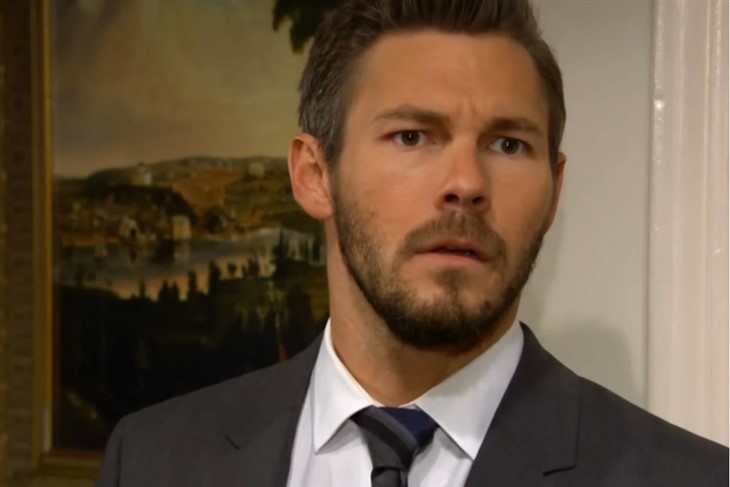 "I think Hope is doing the same thing she did the last time she wanted Thomas. She pushed Liam onto Steffy," another argued. "Liam has divided feelings? I don't think so! Liam only cares about his own needs. He pretty much does not give a flying flip whether Hope or Steffy meets them," another noted.
B&B Spoilers – Is Liam Spencer Manipulating Steffy Forrester?
The Bold and the Beautiful spoilers have suggested that Liam is manipulating Steffy. He's using his feelings for her to get in the middle of her troubled marriage with her husband Dr. John "Finn" Finnegan (Tanner Novlan). Liam says he's concerned about Finn's feelings for his biological mother Sheila Carter (Kimberlin Brown). He even saw them hug at the courthouse.
Steffy is realizing that she can't trust Finn. She moved out of the cliff house and is staying at the Forrester mansion with her kids. Steffy told Liam that she walked out on Finn. On the Friday, August 4th episode of The Bold and the Beautiful, Liam confessed that he's still in love with Steffy.
B&B fans think he's only manipulating this situation. One user argued, "Liam is predictable. He manipulates to put himself in a weak position, a victim, he lays his seeds, gets complained about, he wants Steffy, that Steffy defends him."
What are your thoughts? Do you think Liam is manipulating Steffy? Sound off below in the comment section.
As always, check back for more B&B spoilers, news, and updates.