The Bold And The Beautiful Spoilers: Bill Nears Breaking Point – Sheila Learns About Beach Lie?
The Bold and the Beautiful spoilers document that viewers were finally given the details they needed. Bill Spencer's (Don Diamont) conversation with Ridge Forrester (Thorsten Kaye) at the government surveillance facility provided satisfying backstory plot detail.
Bill retold how he and Sheila Carter (Kimberlin Brown) initially connected. He spotted her at Il Giardino wearing a black hood over her head and large glasses.
Diamont's character sent enough signals to Sheila, so she followed him to the beach. He then went deep into a different version of the Dollar Bill character and convinced Sheila that he wanted to help her.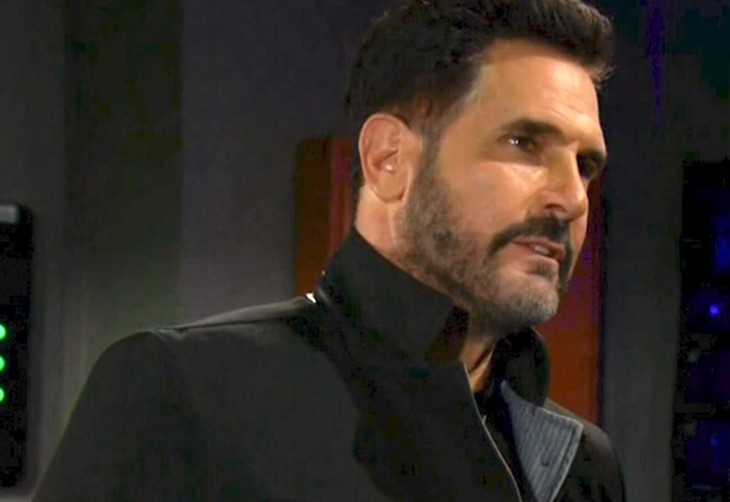 The Bold And The Beautiful Spoilers – All Sheila Carter Wants Is Love
Sheila opted to go along for the ride for various reasons. Beyond her intrigue, Bill presented a plan that helped her escape justice.
She needed a way out to stay in Los Angeles, California. Her goal then and now is to reestablish a bond with John Finn Finnegan (Tanner Novlan) and be part of her grandson's, Hayes Forrester Finnegan's (Iliana and Vienna Norris), life.
But as Ridge said, in a wink toward the audience about the Academy Awards, Bill deserves recognition for his performance for convincing Sheila that he loves her.
B&B Spoilers – Danger For Bill Spencer At Every Turn
Bill told Ridge that he wanted to be real. That happened after they engaged in the always-terrific banter these rivals have long participated in.
Ridge learned that Bill has neared his breaking point. He understands the need to make Sheila believe she can trust him enough to reveal her darkest secrets.
While the goal is just Bill feels he can not sustain the ruse of being with her in his home and pretending to be involved in a romantic relationship with her. He is also deeply bothered by having purposely alienated his children, along with Katie Logan (Heather Tom) and Brooke Logan (Katherine Kelly Lang).
The Bold And The Beautiful Spoilers – Sheila Carter Targets Loved Ones
Bill developed the plan to contact the government and forge an alliance with Ridge. The goal is to prey on Sheila's vulnerabilities, so she openly admits to the heinous crimes she has committed.
The mention of both men's loved ones suggests that will become part of Sheila's response. She will likely not admit what happened in the past, be arrested, and imprisoned for the remainder of her life. What drama would exist in that outcome?
No, Sheila will respond when learning another person intentionally betrayed them to create a setup. It feels as though Sheila will experience what the audience just did, a reveal. At that point in the plot, she will be more dangerous than ever, posing a threat to everyone Bill and Ridge love on B&B.
This site is a leading source for everything linked to The Bold and the Beautiful. Check back regularly for B&B spoilers and news!