The Bold And The Beautiful Spoilers: Hope Creates Conditions For Thomas' Return – Split With Liam Telegraphed?
The Bold and the Beautiful spoilers document that Hope Spencer (Annika Noelle) was shocked that Steffy Forrester Finnegan (Jacqueline MacInnes Wood) reversed course and wants to rehire Thomas Forrester (Matthew Atkinson). The former and likely soon-to-be returned lead designer of Hope for the Future has the talent but lacks personal discipline.
So, what will change in this latest edition of the Thomas show?
Steffy will supposedly hold her brother accountable. Thomas has grown. Taylor Hayes (Krista Allen) is happy. Yes, the Taylor angle was key, as the audience will soon see.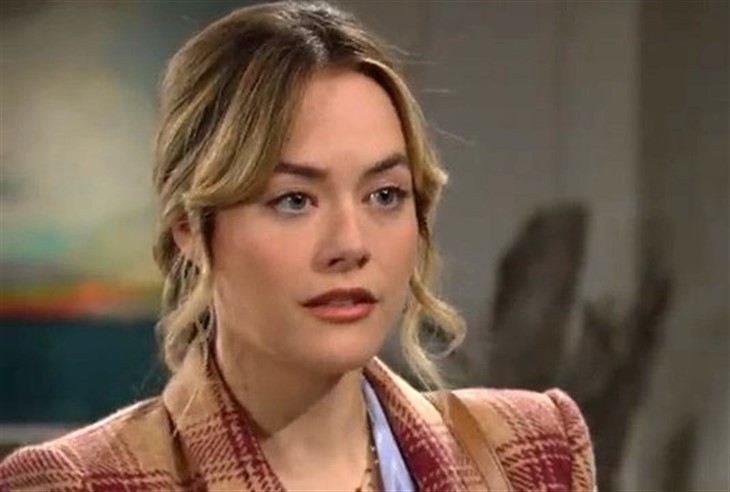 The Bold And The Beautiful Spoilers – Taylor Hayes Pushed Business Forgiveness
Taylor forced her children to talk at the cliff house. Steffy was not in favor of giving Thomas yet another chance to prove himself. But Taylor felt family unity mattered.
Steffy was troubled by HFTF's current financials. There was no indication a turnaround was in the offing, as Zende Forrester Dominguez (Delon de Metz) and Eric Forrester (John McCook) were unable to deliver the goods within the pressured time frame to create a new line.
No other designers are apparently available on the planet. That is preposterous. But fans are being asked to suspend disbelief because Thomas is a main character on this soap.
B&B Spoilers – Thomas Forrester Always Sounds Sincere
Thomas believes the words that come out of his mouth. He also knows that his specific skill set, and family connections provide him with an in he would not enjoy in any company on earth.
Hope was angered and dismayed by Thomas' most recently revealed scheme. His use of a voice-altering application was intended to turn Ridge Forrester (Thorsten Kaye) against Brooke Logan (Katherine Kelly Lang) and push him to remarry Taylor. That almost happened if not for Douglas Forrester's (Henry Joseph Samiri) steadfast courage and tell to Steffy minutes before Ridge and Taylor's re-nuptial ceremony.
So, faced with Steffy's plan to bring Thomas back to revive her fashion line, Hope must force herself to go along. She will likely set ground rules, including workplace proximity and some form of apology to her mother, with Brooke potentially being more open to that because of her friendship with Taylor.
The Bold And The Beautiful Spoilers – Liam Spencer Blindsided By Comeback
Liam Spencer (Scott Clifton) recently said Thomas was not an option at HFTF. Clifton's character had no idea that Taylor's influence would sway Steffy so significantly.
Hope cited Steffy having talked her out of wanting Thomas back. Noelle's character will soon have to sell Liam on Thomas' comeback.
It is reasonable to speculate that Thomas will put renewed pressure on Hope. A split from Liam could eventually happen if she chooses what is best for HFTF over her husband's advice on B&B.
This site is a leading source for everything linked to The Bold and the Beautiful. Check back regularly for B&B spoilers and news!