The Bold and the Beautiful Spoilers Monday, February 4: Hope's Obsessed After Feeling Intense 'Phoebe' Bond – Reese Raises Zoe's Suspicions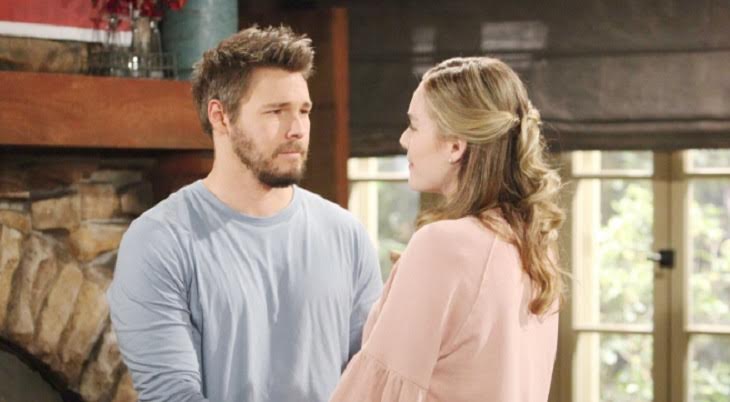 "The Bold and the Beautiful" spoilers for Monday, February 4, tease that Hope Spencer (Annika Noelle) will continue to unknowingly cradle her daughter. She believes this is "Phoebe Forrester" (Rosalind Aune and Isabella de Armes), but that won't stop Hope from feeling a strong connection to the kid. Since this is actually Beth Spencer, the bond between Hope and this little girl will be incredible.
Hope may have a hard time prying herself away from this bundle of joy. For the first time since that night on Catalina Island, Hope won't feel pain for a moment. She'll feel only love and excitement for this precious child's future. "The Bold and the Beautiful" spoilers say it'll be a huge relief for Hope. She's been drowning in intense grief lately, so even a brief break will feel like amazing progress.
Liam Spencer (Scott Clifton) will have mixed feelings about seeing Hope with this baby. For starters, it should remind him of what they've lost. Liam may be saddened since Hope only got to hold Beth as a cold and motionless body – at least that's what he thinks!
SNEAK PEEK at Next Week: Hope has a visceral reaction to holding Phoebe. Reese's guilty conscious overwhelms him when Taylor expresses her gratitude. Wyatt and Sally visit Steffy and Wyatt mentions the similarities between Kelly and Phoebe. Liam expresses his guilt to Hope. pic.twitter.com/bmxkecneto

— Bold & The Beautiful (@BandB_CBS) February 1, 2019
However, it should also lift Liam's spirits to see a smile on Hope's face and life in her eyes. He won't know if this bonding session is really the right call, but he'll hope it helps his wife somehow. Of course, Hope's mood may shift once she gives "Phoebe" back to Steffy Forrester (Jacqueline MacInnes Wood). Will sorrow strike once again? Will Hope carry that joy home or feel worse than before?
Regardless, Hope will definitely be obsessed with "Phoebe" from this point on. B&B spoilers say it could spell trouble for her relationship with both Liam and Steffy. In the meantime, Dr. Reese Buckingham (Wayne Brady) will drop a bomb on Zoe Buckingham (Kiara Barnes). He'll reveal that he's leaving town ASAP, so she'll wonder what the hurry is.
It looks like Reese will ask Zoe to tag along, but she'll have to decline. Zoe won't want to ditch the great life she's built for herself in Los Angeles. Nevertheless, Zoe will be awfully curious about Reese's suspicious behavior. She'll be on a mission to get answers, so watch out for some showdowns between Zoe and Florence "Flo" Fulton (Katrina Bowden) later this week.
"The Bold and the Beautiful" spoilers say the excitement is about to rev up. We'll give you updates as other B&B news and rumors emerge. Stay tuned to the CBS soap and don't forget to check CTS often for the latest "Bold and the Beautiful" spoilers, rumors, updates and news.
Want up-to-the-minute soaps news, spoilers, and gossip on your social feeds? Just hit 'Like' on our Facebook page and 'Follow' on our Twitter account.