The Bold And The Beautiful Spoilers: Ridge Leery Of Love – Brooke Restarts The Chase
The Bold and the Beautiful spoilers document that Ridge Forrester (Thorsten Kaye) believed Brooke Logan (Katherine Kelly Lang) was his destiny. But after eight marriages and recent drama, he claims not to believe in enduring love.
Splicing words is necessary for a genre that is dependent upon dialogue. Words often represent plot action.
Brooke's admission to Ridge, about never having stopped loving him and her continued belief in destiny, is significant. So was Ridge's reply.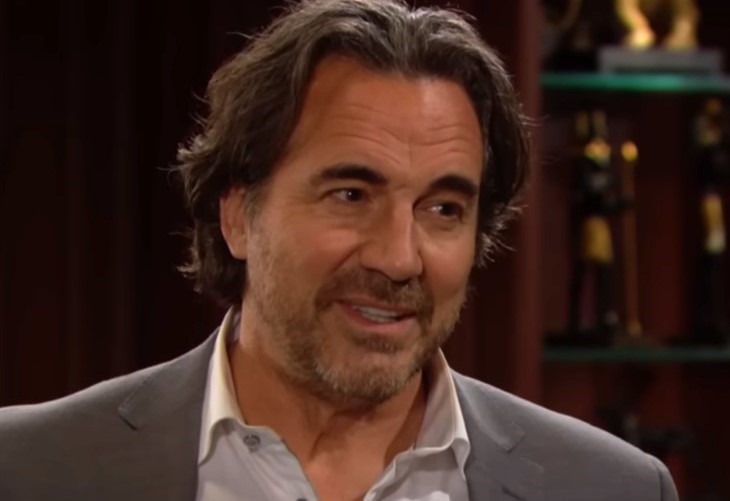 The Bold And The Beautiful Spoilers – Taylor Hayes Boxes Herself In
Taylor Hayes (Krista Allen) could not talk her way out of what happened. Brooke learned through Deacon that she was behind him in making another reconciliation pitch.
Deacon was the poor soul in that scenario. He is coming off heartache with Sheila Kimberlin Brown) and was vulnerable to Taylor's power of suggestion.
Having Ridge walk in on Brooke and Taylor's slightly physical confrontation did not make either lady look more wrong than the other. But Brooke's impassioned explanation of how Taylor broke the pact between them was believable because it was true.
B&B Spoilers – Brooke Logan Takes Action
Brooke recognized that the end of her pact with Taylor, or her belief that one likely never existed with Allen's character, reopened a path.
Lang's character led the formation of the pact with Taylor because she felt the rivalry dynamic wrongly hurt the families they had with Ridge. While both ladies cited Ridge as the origin of their battles, they did admit to going off-track because of foolhardy personal animus.
Brooke was right to tell Ridge that she wants him back, which was the effect of her statement after Taylor left the ever-dramatic Forrester Creations executive suite.
The Bold And The Beautiful Spoilers – Ridge Forrester Unknowingly Reverses Dynamic?
Ridge is sharp. He sensed Brooke and Taylor could not be able to live solitary lives forever. How could they, when he is their greatest love?
The ease of their pact's endurance reached its high point while he was nowhere in sight. They believed he was out of town, but viewers knew he was still in Los Angeles, California, helping Bill Spencer (Don Diamont) to bring Sheila down.
By implying that he no longer believes in destiny, Ridge forces Brooke to prove that it does. That is a smart move. It is also one that likely projects to this famous couple's reunion, maybe as soon as this summer, on B&B.
This site is a leading source for everything linked to The Bold and the Beautiful. Check back regularly for B&B spoilers and news!