Counting On Fans Always Ask The Same Question About Anna Duggar
The docuseries, Shiny Happy People: Duggar Family Secrets, delved into the lives of the Duggar family from their reality TV shows, 19 Kids and Counting and Counting On. However, Anna Duggar, the wife of Josh Duggar, jailed for CSAM content on his laptop, didn't participate in allegations of sexual abuse within the IBLP. When Anna spoke about the docuseries, she mentioned how much she hated it. But once again, fans took to asking the same question that TLC viewers want answers to.
Counting On Spoilers – Video Series Looked At Abuse
The Shiny Happy People docuseries came in four parts, and one horrifying thing that viewers discovered, was that Josh had started abusing his sisters at the age of 12. At the time, and even later, when he was outed for it, it seems that his crime was never followed up and got buried by the cops. Many fans think he wouldn't be in prison now if it had been managed the right way. One of his victims was Jill Dillard and she won a lot of approval, for her courage in speaking out.
Counting On rumors suggest that Anna Duggar might be reevaluating her relationship with Josh. In fact, many fans believe that Anna might consider filing for divorce. The docuseries exposed allegations of sexual abuse within the Institute of Basic Life Principles. But, the documentary also demonstrated that women in the IBLP have limited control of their own lives. So probably, Anna will not leave her husband.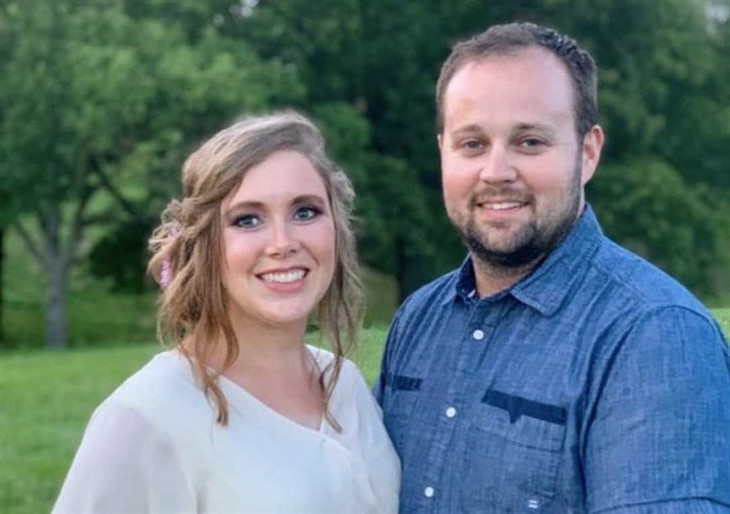 Counting On Spoilers – The Question About Anna Duggar
Once it became clear that Anna will probably stay with Josh, questions arose about the fact that there was never any investigation or examination of their seven children. It just doesn't make sense to folks that nothing ever happened about that. After all, their dad is a man who clearly likes the idea of sexualizing little kids. TLC fans discussed it once again when Katie Joy of Without A Crystal Ball shared an article about Anna hating that Jill Dillard and her husband took part in the docuseries.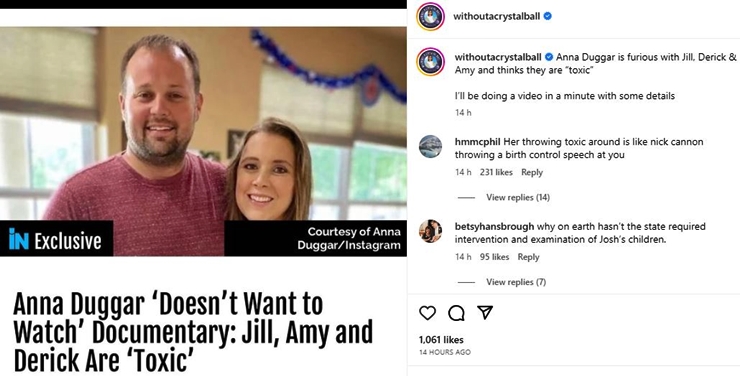 It's not the first time by any means, that TLC fans have asked, why the Counting On kids in Anna Duggar's family had no intervention or examination. In 2021, rumors arrived that an "Insider source [claimed] that Josh Duggar's kids may be examined by CPS for signs he abused them." – (Cafe Mom, citing Without A Crystal Ball.) Well, people had heard that before his conviction, CPS approached Anna but she reportedly refused to let them check out her kids.
Counting On Spoilers – Just Why Can't CPS Do Something?
On Instagram this week, one follower asked, other Counting On fans, "Why on earth hasn't the state required intervention and examination of Josh's children[?]"
@meadow_faerie noted, "From what I've heard from online snark groups and gathered from the post court interviews… I think the state was/is building a case… but we will just have to see."
Perhaps there is an ongoing investigation. However, because of the minors involved, it's not likely to be blasted out on headlines if / or anything comes to light. Some folks wonder if Jim Bob Duggar's connections in high places squashed any further checks into Anna's kids. Other issues could involve the laws in Arkansas. There are differing regulations in the 50 states that make up the USA.
What are your thoughts? Do you think that Anna might ever allow the examination of Josh's children? Or, is she convinced that he never touched any of them inappropriately? Sound off in the comments below.
Be sure to catch up on everything happening with The Duggars right now. Come back here often for more Counting On news and updates.