The Bold And The Beautiful Spoilers Tuesday, August 1: Wyatt's Intel, Steffy's Stern Warning
The Bold and the Beautiful spoilers for Tuesday, August 1 reveal that Wyatt Spencer (Darin Brooks) questions Steffy Forrester Finnegan's (Jacqueline MacInnes Wood) reaction. Meanwhile, Steffy issues John "Finn" Finnegan (Tanner Novlan) a stern warning about Sheila Carter (Kimberlin Brown). Keep reading to find out what is coming up in the CBS soap opera.
The Bold And The Beautiful Spoilers – Kelly Spencer's Fate
B&B spoilers for Tuesday, August 1 reveal that Kelly Spencer (Sophia Paras McKinlay) was saved from drowning by Sheila. Even though Finn didn't know Sheila was watching them at the beach, he will be grateful for her quick actions. However, what will Finn say to Steffy about what happened to Kelly at the beach… and the woman who saved her?
B&B Spoilers – John Finnegan's Confession
On Tuesday, August 1, Finn will continue checking out Kelly to make sure she is okay. Just to be absolutely certain, Finn might take Kelly to the hospital. However, Finn will have to explain why Kelly almost drowned to Steffy as well as Liam Spencer (Scott Clifton).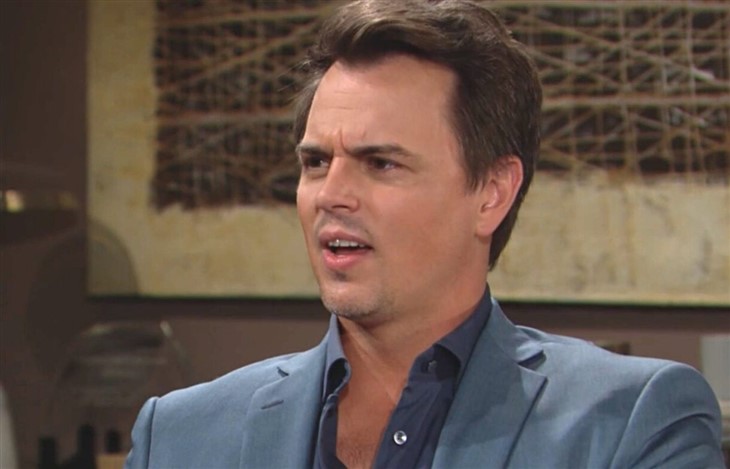 Finn won't tell Steffy the whole truth until later in the week. So, Steffy might be relieved that Kelly is alive. Once she finds out that Sheila was at the beach, though, "SINN" could be over!
The Bold And The Beautiful Spoilers – Steffy Forrester Finnegan's Stern Warning
The Bold and the Beautiful spoilers for Tuesday, August 1 reveal that Steffy will give Finn a stern warning. This comes after Steffy's latest conversation with Liam. Now, Liam insists that Sheila is dangerous and if Finn can't distance himself, then it puts the children in danger.
Of course, Finn called Sheila "mom" in Monday's episode after Kelly was saved. While it was an emotional moment, it looks like Finn will just get closer to Sheila in the near future. Steffy will issue yet another stern warning to Finn about Sheila.
B&B Spoilers – Wyatt Spencer's Intel
On Tuesday, August 1, fans can also expect Wyatt to question Steffy's reaction. It doesn't state the reaction to what, just that it's a reaction. So, that could be Steffy's reaction to Kelly nearly drowning, Sheila saving the little girl, Finn making a confession or about Liam's "protective" declaration.

In any case, Wyatt seems to insist that Steffy and Liam have feelings for each other. At first, Wyatt wasn't sure. However, with Liam's latest report, it could spell trouble for "SINN".
Which storyline are you looking forward to seeing the most on Tuesday, August 1? Share your thoughts in the comment section below. Remember to keep watching the soap on CBS or Paramount+ to find out what happens next.
Be sure to catch up on everything happening with B&B right now. Come back often for The Bold and the Beautiful spoilers, news, and updates.
For more about what's happening on your favorite soaps and more ways to connect with us, join the conversation on our YouTube Page or our Facebook Page, check out our Twitter feed, look for an update on our Instagram, follow us on Threads , Always stay up-to-date with us on Google News, or drop us an e-mail HERE! See you there!