This The Bold and the Beautiful Alum Is Recovering From Surgery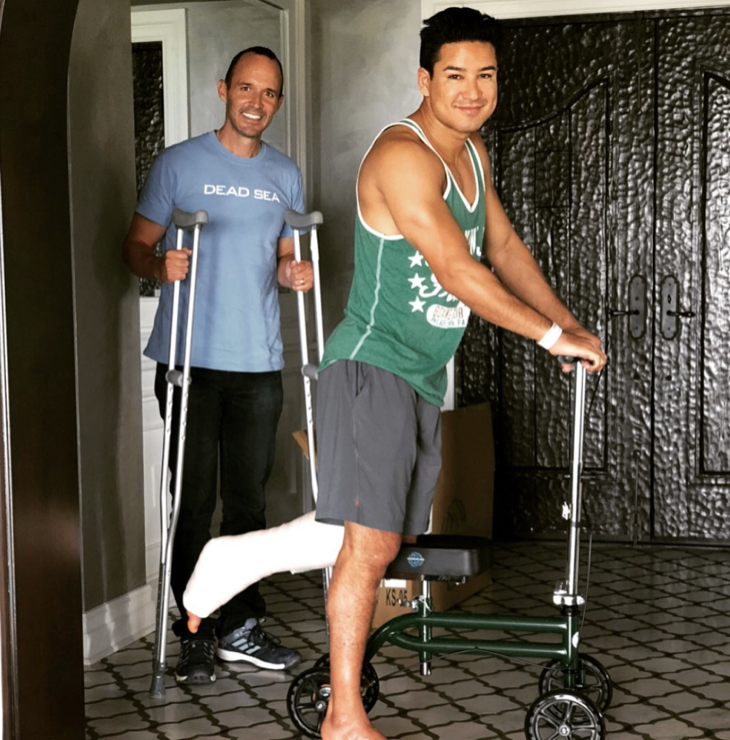 The Bold and the Beautiful alum Mario Lopez is on the mend. According to new reports, the handsome actor, who many fans remember as Dr. Christian Ramirez, is currently recovering from Achilles surgery.
Mario shared a photo from his hospital bed for his followers this past week. He captioned it with, "I came through #AchillesSurgery." Man of his fans and his supporters commented on the photo with, "Praying for speedy recovery!! Listen to your therapist!!" along with, "Poor Baby…I am sure your loved ones will nurse you back to your old self soon. Take Care I'll miss you on Extra!"
Another fan wrote, "Who looks that fine in the hospital after surgery #onlymariolopez#thosedimplesthough."
The 44-year-old actor and television personality landed himself in the hospital on the Fourth of July after tearing his Achilles tendon while he was sparring. For fans, it doesn't come as a surprise as the handsome actor is one of the busiest celebrities on the scene right now.
"So frustrated," Mario wrote on social media alongside a photo of himself at Burbank, California's Providence Saint Joseph Medical Center earlier this week. "No boxing or jiujitsu for a while. Maybe God's telling me to slow down…"
Now as far as when Mario will be back on the small screen remains to be seen. He has been host of the television magazine Extra for several years now. The last time fans saw him on daytime television was back in 2006, when he was on The Bold and the Beautiful.
In the meantime, don't forget that The Bold and the Beautiful airs weekdays on the CBS network. Check your local listings for times.
Drop us a line with your thoughts in our comments section below. And as always, come back to Celebrating the Soaps for all the latest news, updates and spoilers on The Bold and the Beautiful and all of your favorite daytime television shows right here!
The Bold and The Beautiful airs weekdays on the CBS network.
---
Read more news, spoilers, and gossip on our The Bold and The Beautiful homepage!
Want up-to-the-minute soaps news, spoilers, and gossip on your social feeds? Just hit 'Like' on our Facebook page and 'Follow' on our Twitter account.
Image credit: Mario Lopez Twitter