Coronation Street Dolly-Rose Campbell Talks About Gemma and Chesney Wedding Scenes
Coronation Street spoilers, news, and updates tease that Dolly-Rose Campbell expressed her excitement about her upcoming wedding episode.
In the past episode of the longest-running soap, Gemma was blinded with some of the wedding preparations when her fiancé, Chesney, received financial help from Linda.
It started when she invited the woman to her upcoming big day as they try to leave their terrible past behind. Linda made a bad impression on the cobbles when she tried to take Joseph with her due to Gemma and Chesney's financial troubles.
Speaking of financial status, the couple was still having a hard time meeting their wedding needs, even if they double their time at work.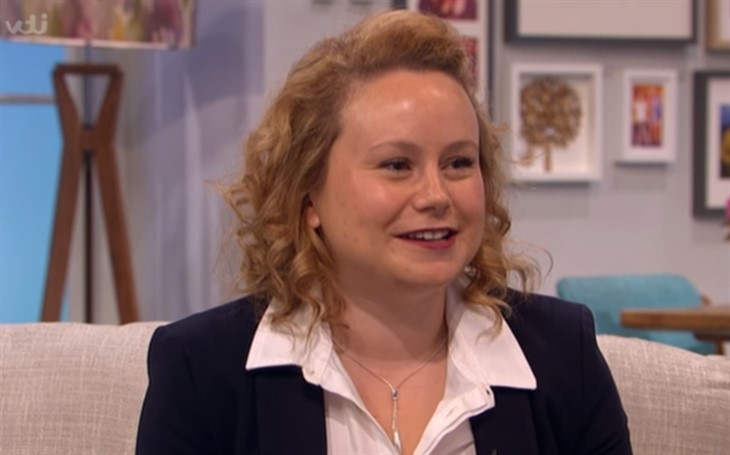 However, despite everything they have been through, Chesney was still willing to give his bride the best wedding possible. As a result, the upcoming groom kept a secret from Gemma when Linda offered to pay for their brand-new wedding attires.
Coronation Street Spoilers – Dolly-Rose Campbell Expresses Thoughts About Her Wedding Gown
In the upcoming scenes of "Coronation Street," Gemma is set to marry the love of her life, Chesney. Amidst their romantic day, Chesney worries that his bride might know the truth about Linda paying for her favorite wedding gown.
Moreover, Gemma's twin brother remains tight-lipped about his Motor Neuron Disease (MND) diagnosis. During her latest interview, Dolly-Rose Campbell couldn't hide her excitement over her upcoming wedding scenes.
Witnessing some beautiful unions in the soap, the actress was over the moon as she joined the list of the "Corrie" brides. When asked about her onscreen romance, she happily talked about the perfect relationship between Gemma and Chesney.
Moreover, Campbell expressed her thoughts about her character's exquisite wedding gown. "I was just blown away by the dress. It's an absolute work of art. The detail that's gone into it is just beyond anything I ever imagined," she told Digital Spy.
Campbell also revealed that she discussed the design with the costume department and requested for Liquorice Black to turn it into reality.
Coronation Street Spoilers – Fans State Their Mind About the Orange Dress
In one of their latest posts on social media, the official page of "Coronation Street" revealed Gemma's orange wedding gown. The avid viewers then gathered in the comment section and voiced their minds about the dress.
One fan said, "That's actually the perfect dress for her character." An Instagram user commented, "Oh, wow. Very Gemma. I knew it definitely would be different.
It's nice in a very orange way." Another one chimed in, "Please let this wedding be a happy one without any horrible storylines!!!"
Be sure to catch up on everything happening with Coronation Street right now. Come back here often for Coronation Street spoilers, news, and updates.