Coronation Street: Someone Knew About Stephen Reid's Secret
Coronation Street spoilers, news, and updates tease that someone knew about Stephen Reid's secret and now he's being blackmailed.
In a recent episode, Stephen Reid (played by Todd Boyce) continues to spike Carla Barlow's (played by Alison King) drink. You may remember that he was spiking her tea, but then he accidentally drank the spiked one and he got high.
Stephen and Carla had a disagreement in this episode. This is before their meeting with potential distributors, and Stephen and Carla continued their intense disagreement even at the meeting. Again, Carla ordered Stephen to make tea and biscuits. This is another opportunity for him to spike Carla's drink.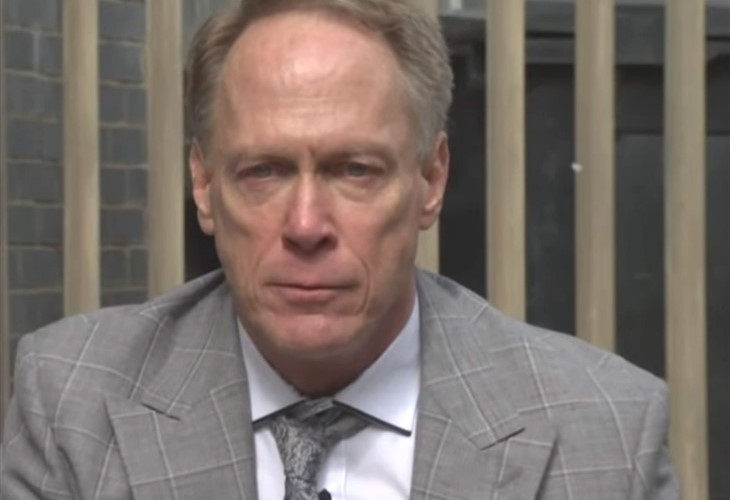 Coronation Street Spoilers – Rambling again
Carla was dosed with LSD again. She started rambling again and just stared absent-mindedly toward the end of the meeting. Good thing, it was about to end when she got dosed.
When Carla was speaking incoherently and looking absently, Stephen took his chance to make it seem that Carla has deteriorating mental health. It was also an opportunity for him to make himself look like the better one among the other employees. Carla eventually sent everyone home, and Stephen looked so proud of his work.
Peter (played by Chris Gascoyne) helped Carla as she was on the floor, it continues to concern him as he is convinced that there is something wrong with her mentally. He believes her psychosis is back.
Coronation Street Spoilers – Someone figured Out Stephen Reid's scheme
Rufus (played by Steven Meo) approached Stephen. Rufus is the businessman whom Stephen stole the LSD from.
Rufus was able to figure out what was happening and he accused Stephen of dosing Carla to get ahead in the company.
He told Stephen that he should maybe talk to Carla about how Stephen took drugs from him and that coincidentally, she's always feeling sick. He added that she probably won't believe him, but we won't really know.
He also said that he could tell all this to Carla, the authorities, or even Carla's husband. Rufus previously overdosed in a hotel and his wife recently left him. He has an advantage over Stephen because there's nothing Stephen can do to blackmail him back.
But we know what Stephen is capable of. Will he just try to kill Rufus to avoid being ratted out? What will he do about Rufus? And what would Rufus want from him?
Be sure to catch up on everything happening with Coronation Street right now. Come back here often for Coronation Street spoilers, news, and updates.