Coronation Street Spoilers: Stephen Reid Ends Another Life In The Cobbles
Coronation Street spoilers, news, and updates tease that the iconic villain, Stephen Reid, turns on his murderous hands again as he is set to end another life in the cobbles.
The avid viewers have witnessed how Stephen turned Carla Connor's life miserable. He kept on drugging the woman's drink as his form of revenge after he felt humiliated in front of his former associate.
'Coronation Street' Spoilers Stephen Doubled The Doses Of Drugs In The Manager's Tea.
In the previous episode of the longest-running soap, the villain continued his wicked deeds when he once again brought Carla out of her mind. He mixed the illegal substance in Carla's tea when the latter asked him to prepare a drink after the arrival of their American clients.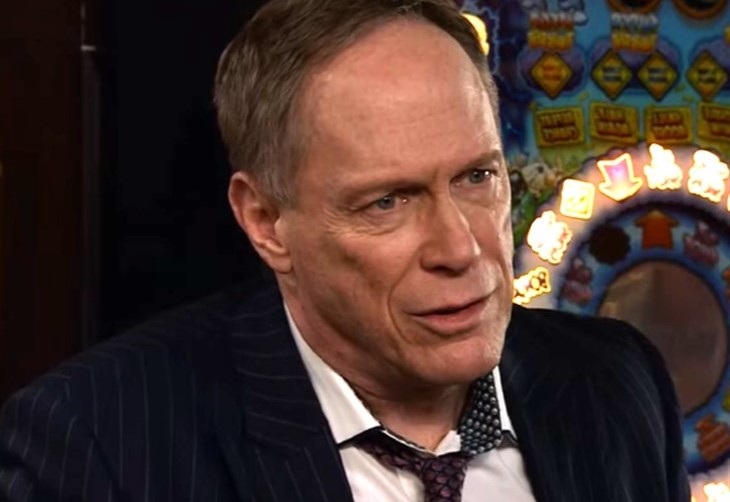 When the meeting was about to end, Carla started to feel odd about her body. Meanwhile, everyone in the office cheered up when their clients left as they have just sealed a huge deal with them. However, amidst the celebration, Carla shouted at them and demanded to get out of the factory.
While the employees got shocked with their boss' sudden behavior, Stephen smirked as he felt successful with his evil plan. Nobody in the Underworld knew about the villain's shenanigans, as a result, they all thought that Carla was suffering from psychosis again.
'Coronation Street' Spoilers – Stephen Reid Expresses Madness Against His Drug Provider
In the upcoming scenes of "Coronation Street," the Underworld factory associates with the Nippersnapper, and Stephen gets to sign the papers. However, Rufus, his LSD supplier, suddenly appears in the scene. He demands the villain to give up the American deal as he wants the sole rights to Nippersnapper.
The man even threatens him that if Stephen will not agree with his idea, he will tell everyone in the office about his evil deeds against Carla. Stephen gets mad with the ultimatum he received. As a result, he picks up a hole punch from the office table and approaches Rufus angrily.
Will this be another death in the cobbles? Or will Stephen still use Rufus for his drug-related revenge?
'Coronation Street' Spoilers – Producer Teases Stephen Reid's Storyline
During his latest interview with Loose Women, "Coronation Street's" boos, Iain MacLeod revealed if Stephen Reid will face his consequences in the future. "Of course, he is going to be caught. It's a soap, bad guys always get their comeuppance in the end, don't they? So yes, 100%. There's a lot of fun to be had between now and then, I will say," MacLeod stated.
Be sure to catch up on everything happening with Coronation Street right now. Come back here often for Coronation Street spoilers, news, and updates.