Ed Sheeran Opens Up About His Struggles With Bulimia
Ed Sheeran is opening up about a topic that you otherwise wouldn't hear him talk about. The chart-topper has recently confessed that he has struggled with bulimia in the past.
While there are a lot of his female counterparts that also struggle with their body images, Ed says that he's no different. Keep reading below for everything you need to know.
Ed Sheeran – Opens Up About His Struggles With Bulimia
In a new interview with Rolling Stone, the chart topper opened up about some of his struggles with his body images.
He said rather candidly, "I'm self-conscious anyway, but you get into an industry where you're getting compared to every other pop star. I was in the One Direction wave, and I'm like, 'Well, why don't I have a six pack?' And I was like, 'Oh, because you love kebabs and drink beer.' Then you do songs with Justin Bieber and Shawn Mendes. All these people have fantastic figures. And I was always like, 'Well, why am I so … fat?' "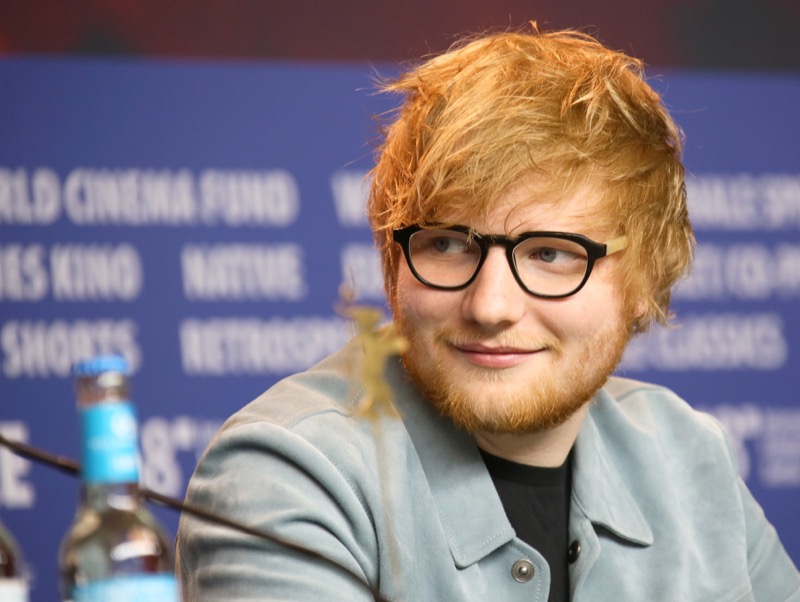 He continued, "So I found myself doing what Elton [John] talks about in his book — gorging, and then it would come up again." The Rolling Stone writer notes that Elton spelled it out a little clearer in his autobiography, writing, "I had developed bulimia."
Ed Sheeran – Opens Up About Gorging And Not Fitting In
Ed also said that he is well aware that there are very few people in his position – and very few men at that – that are willing to talk about their eating disorders.
He said, "There's certain things that, as a man talking about them, I feel mad uncomfortable. I know people are going to see it a type of way, but it's good to be honest about them. Because so many people do the same thing and hide it as well. I have a real eating problem/ I'm a real binge eater. I'm a binge-everything. But I'm now more of a binge exerciser, and a binge dad. And work, obviously."
Now that's something that we can definitely agree on. Tell us celebrity gossip fans, how do you feel about this story? Contribute to the buzz by dropping us a line with your thoughts in our comments section below. Also, come back here for all the latest news about your favorite Hollywood and reality television stars right here.
Editorial credit: Denis Makarenko / Shutterstock.com