Coronation Street's Cassie Plummer Gets Another Chance To Move Forward
Coronation Street spoilers, news, and updates tease that Cassie Plummer took another chance on getting back on track following a drug overdose.
In the previous episode of the longest-running soap, Cassie finally landed a job after she won the heart of her long-lost son, Tyrone Dobbs. Though she tries to keep her distance from drugs and other undesirable things, she still can't get rid of the drug dealer, Dean. While she was busy with work, the man visited her in the garage and demanded the money she owed him.
Coronation Street Spoilers – Abi Webster Was Stunned To See Dean As She Recognized Him During Her Drug Experiences.
She then was filled with suspicions, especially when Cassie refused to join lunch with her. Meanwhile, she found the woman stealing money from the petty cash and asked her to schtum when Tyrone and Evelyn arrived.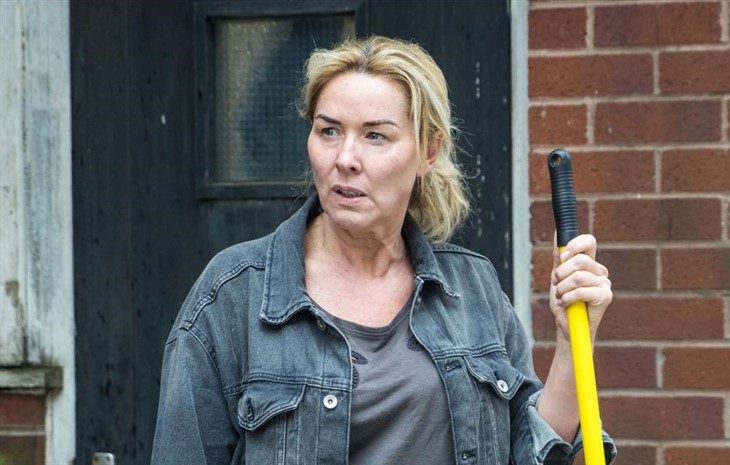 Coronation Street Spoilers – Cassie Plummer Suffers from Drug Overdose
In the recent scenes of "Coronation Street," Cassie volunteered to buy a gift for Ruby while Tyrone was busy preparing for the party.
The forgiving son then handed his mom some cash, but little did he know, Cassie was set to meet Dean to buy some addictive pills.
On the other hand, Evelyn was covered with madness after she found out that her grandson gave Cassie some money.
Tyrone then started to worry when the party commenced, and his mother was still nowhere in sight.
Meanwhile, Michael unveiled Cassie's previous commotion with Dean that ended her up in the hospital. Abi also revealed the stolen money from the garage so she could pay her debt to the drug dealer.
After the alarming news, the family decided to look for Cassie until Hope announced that her grandmother was unconsciously lying on the street.
As they waited for the ambulance, Abi found pregabalin pills in the woman's pocket. Fortunately, Cassie was back to her senses when the emergency room team was able to stabilize her.
Coronation Street Spoilers – Cassie Plummer Receives Help From Abi Webster
Following the unpleasant event, Evelyn advised her grandson to keep the girls from Cassie in the meantime. As a result, left with no choice, Tyrone told his mom to vacate his house.
Meanwhile, Abi made her way to the precinct flat to visit Cassie and to assure the woman that her son had not given up on her. Moreover, the matriarch felt comforted when Abi vowed to be with her every step of the way.
Coronation Street Spoilers – Will Cassie Finally Focus On Her Well-Being?
Be sure to catch up on everything happening with Coronation Street right now. Come back here often for Coronation Street spoilers, news, and updates.