Coronation Street's Evelyn Plummer Gets Blamed For Cassie's Downfall
Coronation Street spoilers, news, and updates tease that Evelyn Plummer had her share of heartbreak following Cassie's drug overdose.
In the previous episode of the longest-running soap, Evelyn was stunned to see her daughter walking around the streets of Weatherfield.
After Cassie stated her desire to connect with her estranged son, Evelyn rejected the idea and suggested having rehab first.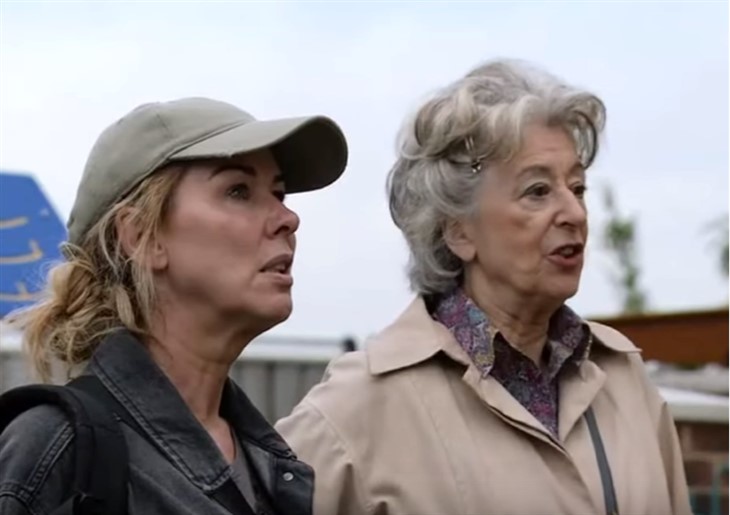 The two then stepped away from the cobbles for a while so Cassie could start her journey towards healing.
However, things started to get worse when Cassie decided to go back to Weatherfield to see Tyrone.
When she was about to introduce herself, Evelyn joined the scene and stopped her daughter from talking. The determined woman then blurted out and came clean with the truth leaving Evelyn furious.
Coronation Street Spoilers – Evelyn Plummer Proves Herself Right
The bombshell shocked Tyrone leading him to express his disappointment towards his grandmother.
Though Evelyn explained her side of the story, he still sent her out of his home. However, in the recent scenes, Evelyn proved herself correct when the woman suffered from a drug overdose.
It all started when Cassie volunteered to buy a gift for Ruby's birthday.
When Evelyn knew that Tyrone gave his mom some cash, she got angry as she knew her daughter still dwells on drugs.
She also got to prove her judgment when Cassie was nowhere in sight when the party started.
Meanwhile, Hope found her grandmother lying on the ground overdosed on drugs. Fortunately, Cassie was back to her senses when the emergency room team was able to stabilize her.
Coronation Street Spoilers – Evelyn Plummer Faces Heavy Accusations
Following the alarming event, Tyrone went with Cassie to a support group meeting. Later that day, he asked his mom about the things she went through in the past.
Cassie then stated about Evelyn throwing her out of their home leading her to embrace prostitution and drugs.
As a result, the man confronted his grandmother for abandoning Cassie at an early age.
Upon hearing Tyrone's rage, Evelyn tearfully shared how she took care of her daughter. She also convinced her grandson that everything Cassie told him about the past was a lie.
However, Tyrone didn't take the woman's side leading Evelyn to pack her bags and move out for a while.
The grandmother felt more devastated when Tyrone supported her idea to be on her own.
Be sure to catch up on everything happening with Coronation Street right now. Come back here often for Coronation Street spoilers, news, and updates.