Coronation Street's Tyrone Dobbs Traps In A Heartbreaking Decision
Coronation Street spoilers, news, and updates tease that Tyrone Dobbs had to make a huge decision to protect his children.
In the previous episode of the longest-running soap, Tyrone helped his mom to move forward so he gave her a job in the garage.
However, as much as she wants to get back on track, Cassie can't get rid of the drug dealer, Dean. The man once visited her at work and demanded the money she owed him.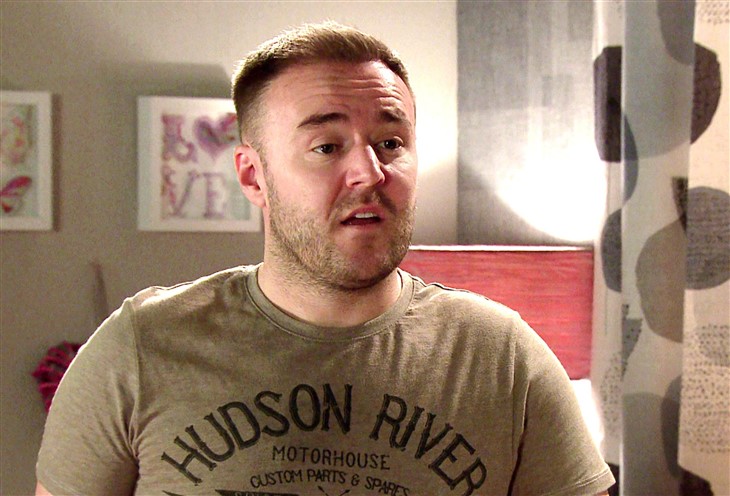 On the other hand, Abi Webster was stunned to see the man again as she recognized him during her addiction days.
At lunchtime, Cassie refused to join her coworkers and stated that she was waiting for a customer. Wrapped with suspicions, Abi followed the woman and found her stealing in the petty cash. In the recent scenes, the matriarch volunteered to buy a gift for Ruby while Tyrone was busy preparing for the party.
The loving son then handed his mom some cash, but instead of buying a gift, Cassie met Dean to purchase some pills.
Coronation Street Spoilers – Tyrone Dobbs Receives Alarming News
After knowing about the money, Evelyn Plummer was filled with anger as she knew that her daughter still dwells in addiction.
She also got to prove her judgment when Cassie was nowhere in sight when the party started.
Meanwhile, Michael opened up about the woman's previous commotion with Dean that made her injured. Abi also revealed that Cassie once stole money from the garage to pay for the drug dealer.
As Tyrone processed the startling news, the family decided to look for Cassie around the cobbles.
Suddenly, Hope announced that her grandmother was lying unconsciously on the ground. Abi then realized that the woman had overdosed when she found pregabalin pills in her pocket.
Fortunately, Cassie was back to her senses when the emergency room team was able to stabilize her.
Coronation Street Spoilers – Tyrone Dobbs Lets His Mom Go
Following the traumatic event, Evelyn advised her daughter that she could not live with Hope and Ruby.
Though he wanted her to stay, Tyrone believed that the children must be the priority. As a result, Cassie grabbed her things and left the house but felt relieved when Tyrone stated she could still work at the garage.
During his recent interview, Alan Halsall shared his thoughts about his current storyline. He revealed that his character wanted to work things out with Cassie, but he must also accept the fact that the matriarch is not well.
"I think that's the thing, it is not so much what he thinks as what he wants. He really wants it to work more than anything and therefore he's willing to dismiss things because he kind of needs it or wants it so badly to work," he told Metro.co.uk.
Be sure to catch up on everything happening with Coronation Street right now. Come back here often for Coronation Street spoilers, news, and updates.