Coronation Street Spoilers: Dev Alahan Loses Business Due To Aadi's Love Affair
Coronation Street spoilers, news, and updates tease that Dev Alahan spots his son's secret relationship with his boss' wife. In the previous episode of the longest-running soap, Dev almost caught Aadi in the act with his boss' wife. Ever since Darren and Courtney stepped foot in the cobbles, Aadi spent most of his time with the woman. It was when Darren made him his wife's personal assistant while he was busy with work.
At first, the youngster didn't appreciate the idea as he wanted to learn business with Darren. However, everything changed when the two started to develop special feelings towards each other. One day, as they were on their passionate activity, Dev suddenly arrived home. Fortunately, Courtney was able to hide in the kitchen while Aadi faced his dad.
Coronation Street Spoilers – Dev Alahan Becomes Aware of His Son's Affair
In the upcoming scenes of "Coronation Street," Darren is over the moon when he gets to secure a deal with Frescho. As a result, he books a dinner to celebrate and tells Aadi to bring Amy along.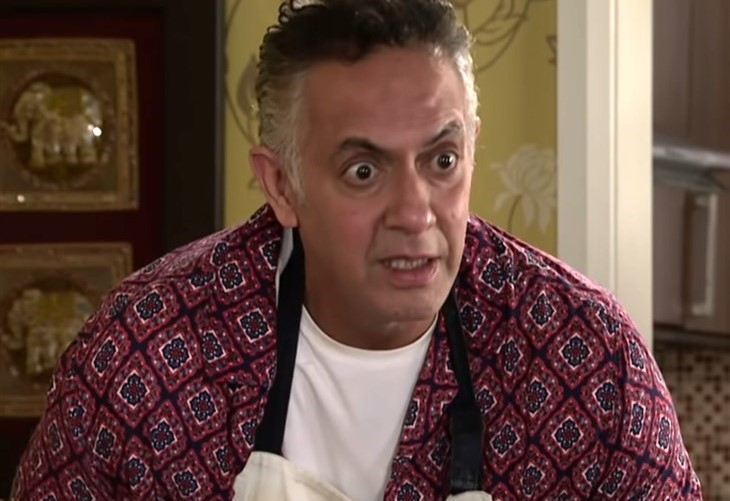 Later in the week, Dev believes that the two youngsters are in a relationship but Aadi immediately corrects his statement.
He then tells his dad that he is seeing a woman named Monica. When Darren arrives, he joins them and tells Dev about his marriage problem.
The man suspects that his wife is having an affair. Amidst their meal, the patriarch shares that Aadi gets himself a girlfriend whom he describes as beautiful, funny, and intelligent.
Meanwhile, as the two men continue their chat, Aadi follows Courtney out and shares a kiss. When their conversation gets interrupted, Dev is stunned as he sees his son sharing an intimate time with his boss' wife. Will this be the start of Dev's business downfall?
Coronation Street Spoilers – Ryan Connor Early Discusses Aadi Alahan And Courtney Vance's Affair
During his recent interview, Ryan Early talked about Aadi and Courtney's love affair. He revealed that his character, Darren, will be left shocked and humiliated after knowing his wife's secret lover.
"Aadi just seems like such a sweet and innocent guy, which is one of the reasons why he made him his driver, he certainly never thought of him as some threat to his marriage," he told Digital Spy.
Moreover, when asked about his character's marriage with Courtney, the actor stated that it might not have any chance to get fixed.
He also revealed that Darren is set to take revenge on Aadi saying that the youngster could face troubles as the story goes on.
"If Aadi is someone who's ambitious and wants to make his way in the world of business, then Darren could be a huge problem," he teased.
Be sure to catch up on everything happening with Coronation Street right now. Come back here often for Coronation Street spoilers, news, and updates.