Bethenny Frankel Says Cutting Kardashians From Met Gala Boosts Class!
Bethenny Frankel has become known for her social media commentaries. And the Real Housewives Of New York City (RHONY) alum often uses TikTok to throw shade. For instance, the RHONY alum has repeatedly fueled her feud with the Kardashians family.
And when Bethenny learned that the Keeping Up With The Kardashians (KUWTK) clan allegedly got cut from the Met Gala guest list, she gloried in the rumors. As a result, Frankel seized the opportunity to mock the entire KUWTK family. Get all the details below.
Kardashians – Cut From Met Gala? Bethenny Frankel Cheers!
The Met Gala traditionally welcomes A-list celebrities to parade their over-the-top styles. And Kim Kardashian has become known for her fabulous fashions. But rumors have soared that the entire KUWTK clan got cut from the Met Gala guest list in 2023.
And Bethenny Frankel developed a theory. The Real Housewives Of New York City alum speculated that Vogue queen Anna Wintour wants the Met Gala 2023 red carpet to appear more classy.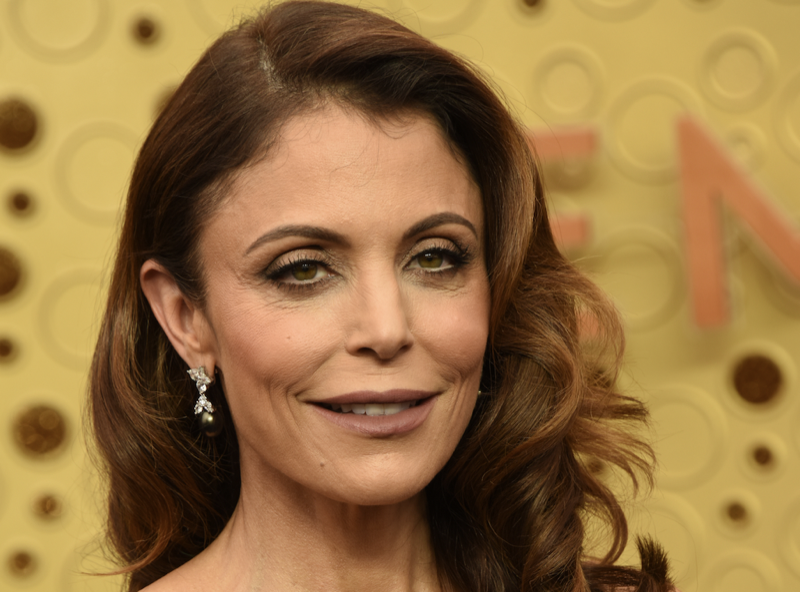 And so she reportedly deleted the Kardashians' names from the guest list. As a result, Bethenny turned to TikTok to comment. And she theorized that Anna might want to return to "true fashion people," via Page Six.
"Maybe [Wintour] got all the juice out of that lemon," speculated Frankel about going from reality TV stars like the Kardashians back to A-list celebrities only. "And now she wants to class it up," added the RHONY alum, 52. However, Bethenny then threw more shade at the Kardashians. And she described the reality TV family as "unavoidable [at the] peak of their fame."
Bethenny Frankel Fuels Kardashian Family Feud
However, the Real Housewives Of New York City alum also offered her theory on why Wintour extended Met Gala invitations to all of the Kardashian family for so long. And Bethenny theorized that Wintour wanted Kim and her sisters to attend the events to boost her business and "sell magazines." But Frankel feels the time has come for a "Kardashian intervention."
Bethenny Frankel: Anna Wintour cut Kardashians from Met Gala to 'class it up' https://t.co/aPXlAUCNB4 pic.twitter.com/kA0zA491Uq

— Page Six (@PageSix) March 12, 2023
And the RHONY alum believes "people want a Kardashian cleanse." However, Bethenny also speculated that Wintour wants to "appeal to her base of true fashion people." And that means cutting reality TV stars like "Kylie Jenner wearing a backwards baseball bat and a tutu" from the guest list. But then Frankel took special aim at Kim Kardashian.
And the RHONY alum recalled how Kim infamously donned Marilyn Monroe's original gown to the 2022. Many felt that the gown should have remained in a museum. And Kardashian sparked a backlash for using her wealth to flaunt the iconic dress. "A rich person can't just go to the pyramids and decide to chisel off a piece of the pyramids because they have money and power," summed up Frankel of Kim's style scandal.
Tell us what you think. Do you feel ready that the time has come to cut the Kardashian clan from the Met Gala guest list?And after you share your views, check back on our site for more celebrity news.