Candace Cameron Bure Joins 'Feelin' Bonita' Viral Trend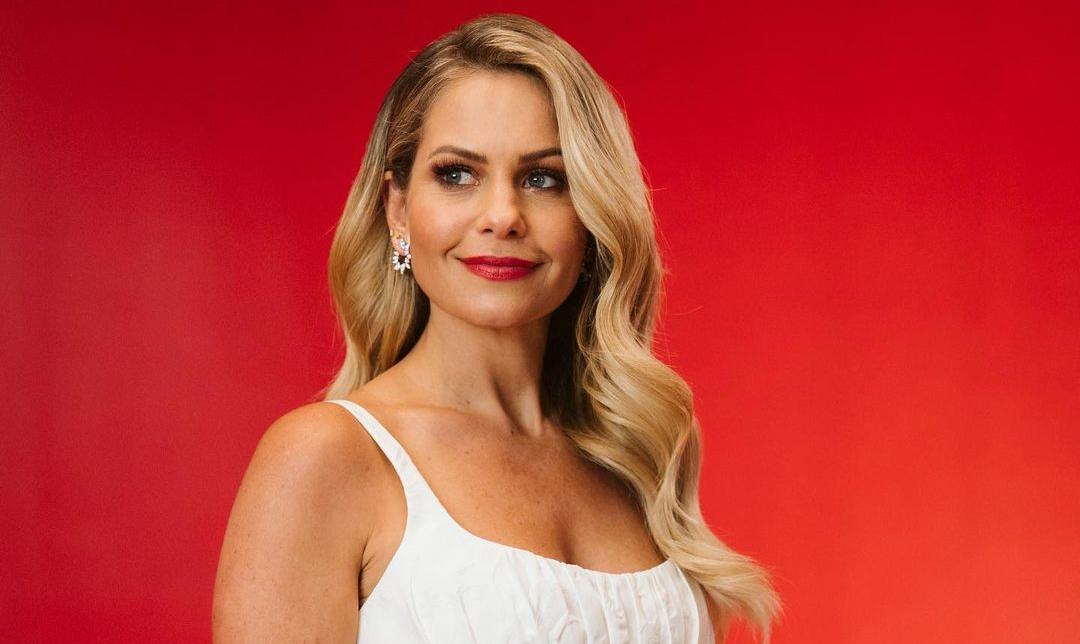 Former Hallmark star Candace Cameron Bure even impressed her daughter while promoting her clothing brand in a video.
Great American Family actress, Candace Cameron Bure is keeping up with the latest trends while promoting her clothing line. In fact, she joined the "feelin' bonita" viral trend currently appearing on Instagram and TikTok. Read on to find out more about the former Hallmark star and her latest post on Instagram.
Candace Cameron Bure performs perfect lip-sync with 'feelin' bonita'
It looks like Candace Cameron Bure, 46, is feeling pretty good about herself and her fashion line. In fact, the Fuller House actress took to Instagram this week to promote her clothing brand. In order to do so, she got some help from a viral TikTok audio track.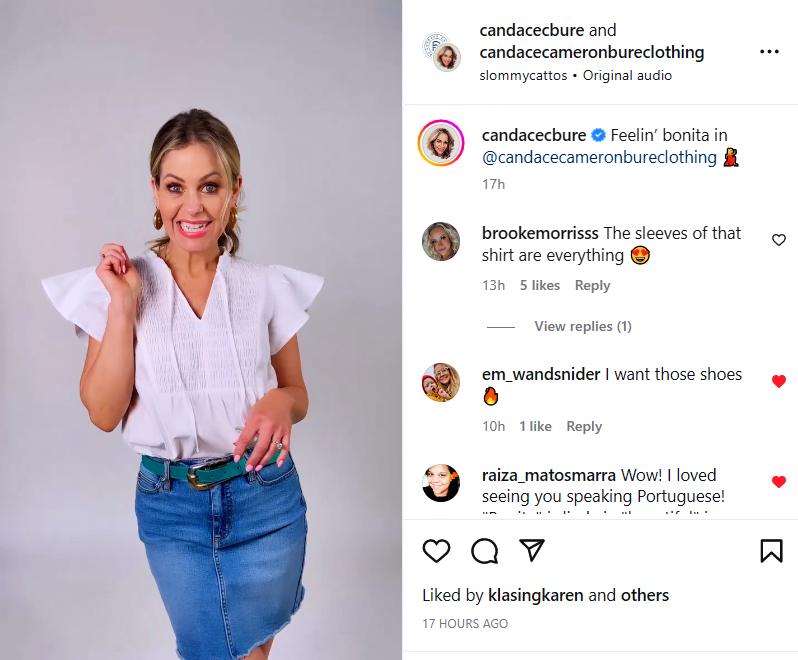 In the video, seen here, Bure models a chic outfit from her clothing brand, Candace Cameron Bure Clothing. While wearing the ruffled white blouse and denim skirt, the Full House star points to the camera, while mouthing the words to the popular TikTok audio about "feeling' bonita" (Spanish for pretty).
In the clip, she perfectly lip-syncs the words, "Do you or do you not feel bonita?" As the camera pans to a wider shot, to reveal her whole outfit, it can be seen that Bure is wearing turquoise strappy sandals and a matching belt.
Meanwhile, Candace responds to her own question, mouthing, "I feel bonita." Following this, the audio continues with the line, "Wonderful because you look bonita."
Moreover, the former Hallmark star captioned her video post, writing, "Feelin' bonita in @candacecameronbureclothing." Looking at the comments, it is clear that Candace's daughter, Natasha Bure, approved of the post, as she gave her mom a double-tap.
About the 'feelin' bonita' TikTok audio
The viral TikTok sound bite is popular on TikTok and originated from an older episode of Family Guy. In that episode, Chris asks Brian the dog if he feels "bonita" while wearing quinceañera dress made by Chris.
Many TikTok influencers and celebrities have been using the "feelin' bonita" audio on viral videos. In fact, this includes Kate Hudson, who used the same audio on a video at the weekend. According to Parade, Hudson, 43, joined the trend the day before the 2023 Oscars on Sunday, while promoting her "bonita" red carpet look for the ceremony.
As Parade reported, Hudson, 43, jumped on the trend one day before the 2023 Oscars on Sunday, hinting at her "bonita' red" carpet look for the ceremony.
Meanwhile, a clip from the original Family Guy "feelin' bonita" episode is included here: