Royal Family News: Princess Eugenie And Princess Beatrice Are Having A Hard Time With Prince Andrew's Downfall
While there's no doubt that Prince Andrew is having a hard time adjusting to his new life out of the spotlight, it seems like his two daughters Princess Eugenie and Princess Beatrice are having a hard time with all of the changes in their family life, too. In fact, there's a new report that says the Duke of York's demise has been really difficult for Beatrice and Eugenie for this reason. Here's what you need to know.
Royal Family News – Princess Eugenie and Princess Beatrice Are Having A Hard Time With Prince Andrew's Downfall
According to Sarah Ferguson, she says that it's been really hard for her family ever since Prince Andrew was accused of sexually assaulting a minor. Not only that, but his reputation also took a huge hit thanks to his association with Jeffrey Epstein.
As many royal fans know, Andrew and Fergie divorced back in 1996, but she still lives with him at the Royal Lodge. In a new interview, Fergie put it this way, "We've been there for each other — you know, when I've gone through really bad times in the past, Andrew's always been there. He is exceptionally kind, and he is a very, seriously good grandfather. He's very steadfast for the girls."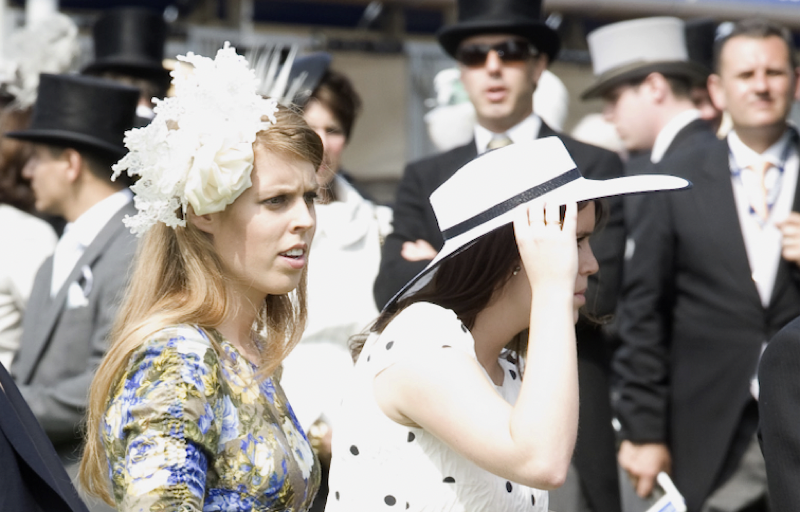 As far as Eugenie and Beatrice are concerned, Sarah added, "We are women that also have had to see the demise of a very strong man, and that has been really difficult to see."
Royal Family News – What's Next For Fergie's Family?
Meanwhile, a separate report suggests that Prince Andrew is none too pleased with the fact that King Charles has totally left him in the dark in regards to his plans for his upcoming coronation.
One tipster even put it this way, "Andrew is furious. He's already not playing a part and now he feels he is being disrespected and dictated to over something he is fully entitled to (wear)."
So far Andrew himself has not made any comments about the matter. Now, whether or not he does show up to the coronation remains to be seen.
Tell us British Royal Family fans, how do you feel about this story? Contribute to the buzz by dropping us a line with your thoughts in our comments section below. We'll make sure to update you with all of the latest information about King Charles, Prince William, Kate Middleton and the rest of the firm right here.
Editorial credit: Featureflash Photo Agency / Shutterstock.com