Britney Spears Almost Died? Singer Challenges Family Intervention!
Britney Spears' family and friends recently planned an intervention. And they did so because they feared for her life. However, the songstress discovered their plans before the intervention occurred.
And now Britney has reacted to the claims. Find out what Spears shared. And get more details about why they wanted to do an intervention below.
Britney Spears – Denies She 'Almost Died'
Turning to Instagram, Britney Spears slammed reports that she struggles to survive. However, her social media post comes in the wake of allegations that her friends and family wanted to stage an intervention to save her life.
But Spears wrote on Instagram, "It makes me sick to my stomach that it's even legal for people to make up stories that I almost died." And the pop music princess, 41, referenced a source alleging she appeared in danger of dying, via Page Six.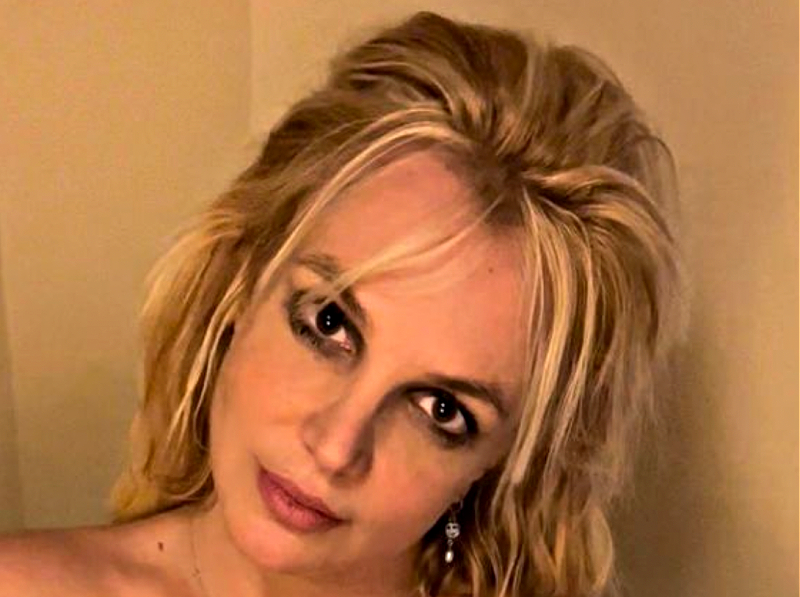 "I mean at some point enough is enough," Spears added about the rumors. And she warned, "I'm probably going to have to stop posting on Instagram. Because even though I enjoy doing it, there's obviously a lot of people who don't wish me well !!! I'm honestly not surprised at all. Again doing the best I can !!!"
And the songstress pointed out that "the conservatorship has been over for almost a year. No folks, it's not 2007. It's 2023 and I'm making my first homemade lasagna at home !!! I finally got my fireplace to work in my living room !!! As my hubby says it best: don't believe everything you read !!! All that love right back at ya," added Britney.
Sam Asghari, Britney Spears' – Husband, Claims All Fine On Social Media
However, reports clash about Britney's health. For instance, Spears reportedly met recently with a doctor. An insider claimed that all went well in that meeting. And the source felt that the claims about health fears seemed exaggerated.
Britney Spears denies reports that her inner circle planned an intervention for her with new video. pic.twitter.com/iwcT2VqYov

— Pop Base (@PopBase) February 10, 2023
But others alleged that Spears' husband, Sam Asghari, and her manager had created a plan to get Britney to stay in a home in Los Angeles for several months. And they allegedly feared for her health as a result of issues related to medication. But on social media, Asghari shared a playful clip showing him with Spears trying on shirts. And he wrote, "Matching outfits at target."
However, after tying the knot in June 2022, Britney has shared concerns about her wedding day. For instance, she described herself as not completely "present." And Spears added, "There was a lot of talking and SPEAKING at the party !!! Not for me unfortunately because when you can't breathe your body cant relax enough to speak !!!"
But the singer's tendency to spill all her emotions on social media has sparked concern among her fans. And some even asked the police to perform a wellness check. But Spears told her followers, "Nope I'm not having a breakdown … I am who I am and moving forward in my life. I have never felt better !!!"
Tell us what you think. Do you believe the reports that Britney Spears needs an intervention? And after you share your views, check back on our site for more celebrity news.