Bruce Willis Happily Enjoys Disneyland Family Time
Bruce Willis was a fan-favorite movie star and he featured in productions like Armageddon and Death Wish. Unfortunately, he was diagnosed with Aphasia. Actual updates about his medical condition were not good.
But, he is cherished by his family and he still enjoys some good days. Grateful fans love to see that occasionally, his wife, Emma Heming Willis sometimes shares videos of him. Recently, he enjoyed some family fun at Disneyland.
Bruce Willis – Suffers From Frontotemporal Dementia
Emma recently shared the news that tests revealed he has frontotemporal dementia, a condition with no cure. One of the characteristics of frontotemporal dementia is difficulty with speech and language comprehension. Of course, that means he won't ever act again.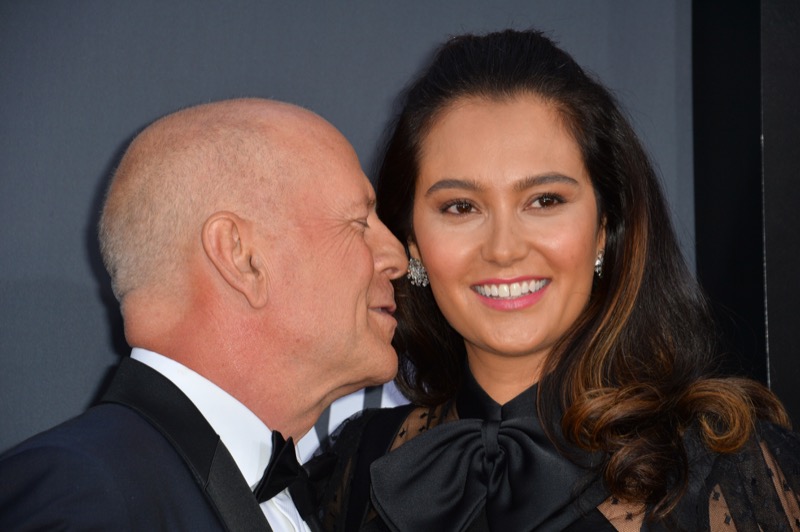 Anyway, he seems to struggle with balance and motor control. Naturally, fans are very sad, but it seems that they mostly respect the family's request for some privacy.
Bruce Willis has a very loving family, and they try to make the last years of his life special and filled with wonderful memories. In fact, they made his birthday so special that there were some teary moments. It seems that he's not unaware of what is going on around him. However, it was a shocking moment for viewers who saw him stumble and nearly fall during the celebration. But it seems there were no mishaps at Disneyland this week.
Bruce Willis – Smiles At Disneyland
On the weekend, his wife, Emma took to her Instagram account and posted up a video of the family enjoying the Splash Mountain attraction. Notably, her husband sat and looked after one of the kids. Sweetly, he put a hand over her eyes, saying, "You better watch out, I think we're going to go again." But best of all for those who watched it, he laughed and smiled.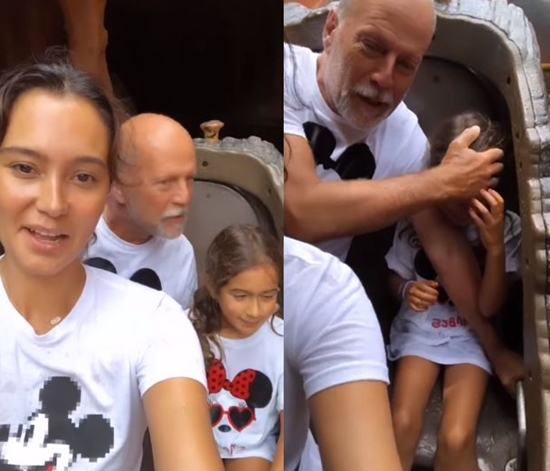 Bruce Willis fans saw that Emma captioned her post with, "You bet this family will be back for more fun and laughs when you reopen as Tiana Bayou! Thanks for all the memories Splash Mountain ⛰️." In the comments section, some fans were hoping that the crowd at Disney didn't invade their privacy. Mind you it seems that celebs might get privacy from Disney. Additionally, people love the actor and hopefully will respect his precious time.
Bruce Willis – Grateful Fans Comment
Emma doesn't need to share videos of Bruce Willis. So, the fact that she does really makes his fans feel very grateful. One follower commented, "This was so beautiful to see Bruce smiling. Thank you for sharing❤️."
Are you happy to see the smiling faces in the clips that Emma shared? Shout out in the comments below.
Be sure to catch up on everything happening with Bruce Willis right now. Come back here often for all celebrity spoilers, news, and updates.
Editorial credit: Featureflash Photo Agency / Shutterstock.com